AL-Mustansirya Journal of Arts issue 81
مجلة الآداب

ahmed7711272431@gmail
Abstract
This issue of the Mustansiriya Arts Journal is published in sequence (81), in the same format As usual in previous versions, the number between its errors combined multiple research with multiple research tracks And the nature of the climate from which the research was launched Others, however, examine these payloads revealing a collector's link manifested in the existence of a cognitive impulse to develop The intellectual debate spread in the university spaces, especially amid the movement of knowledge and ways
The renewal of the practice of defiance and chida, so efforts continued to create ideas and visions consistent And the nature of the task assigned to the research and organizational effort, so this number is issued to be kept up to date Scientific research at the scientific level, with continuous recall of the cooperation of the researchers this field.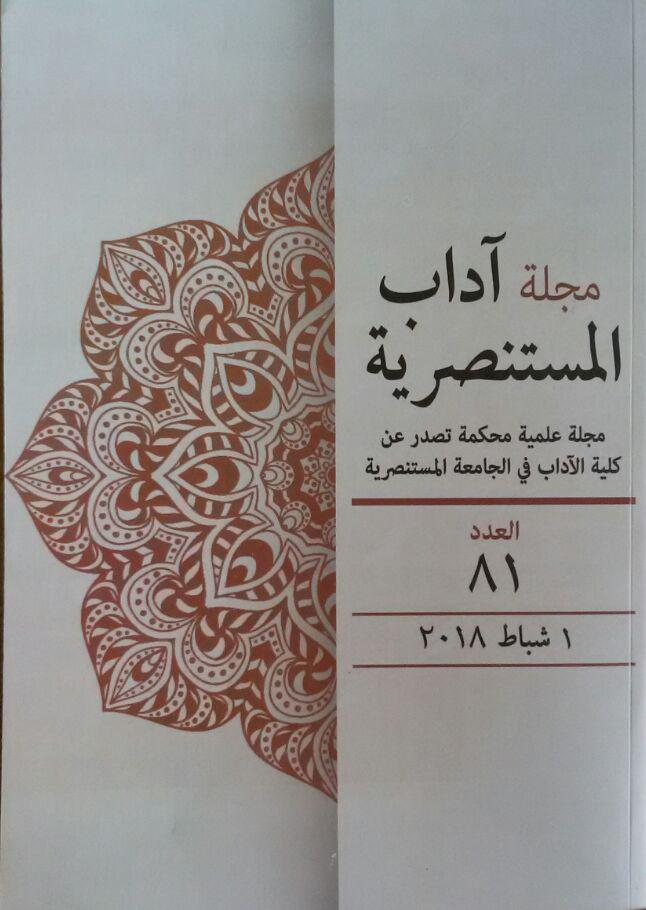 This work is licensed under a Creative Commons Attribution-NonCommercial-NoDerivatives 4.0 International License.
All rights reserved, is not entitled to any person of institution or entity reissue of this book, or part thereof, or transmitted in any form or mode of dodes of transmission of information, whether electronic or mechanical, including photocopying, recording, or storage.and retrieval, without written permission from the rights holders.