AL-Mustansirya Journal of Arts issue 80
مجلة الآداب

ahmed7711272431@gmail
Abstract
It seems that trying to catch up with what is emerging in practical terms of development is fraught with many difficulties, he said, the explosion of knowledge is fragmented
To the prospects of research is endless. And follow the new trends of what is new should take the role of questioning and not only the role of receipt, hence the journal of the Arts of Mustansiriya to proceed in the paths of conceptualization of the painted and emerging, without I'tikaf on what is prevalent and inherited, It may seem that ambition is greater than the capabilities of reality, and may seem cognitive motives are the starting point of the set of transformations that are intended to prove in the midst of this wave flowing, but persistence and desire to be the motivation Most important in Desired to continue, diversified research in this number attempt to cover the branches of knowledge Altherh in the corridors of the college, we hope to meet the research hope researchers, with the aspiration of the gentlemen readers to communicate and record what they mean from the notes.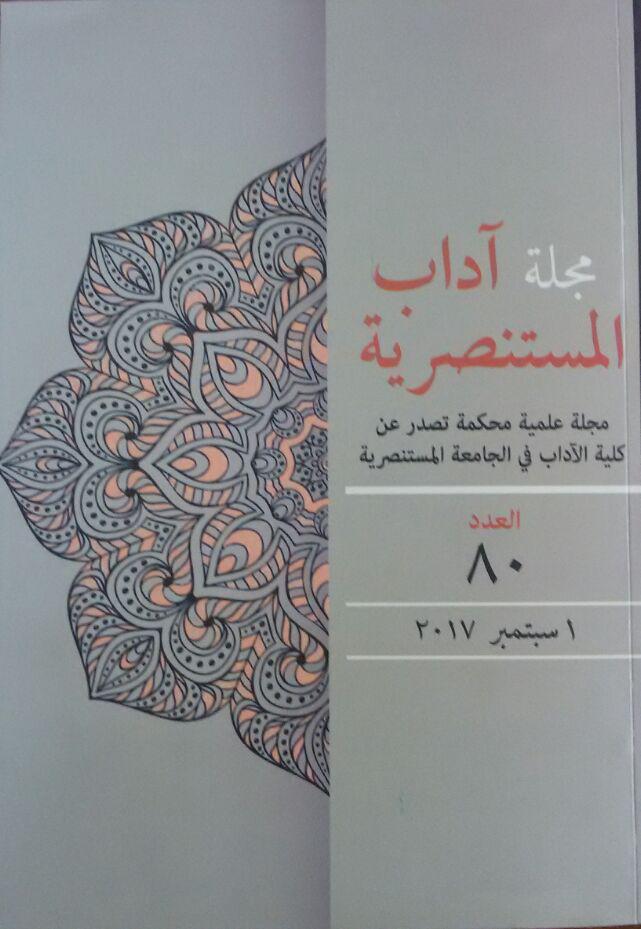 This work is licensed under a Creative Commons Attribution-NonCommercial-NoDerivatives 4.0 International License.
All rights reserved, is not entitled to any person of institution or entity reissue of this book, or part thereof, or transmitted in any form or mode of dodes of transmission of information, whether electronic or mechanical, including photocopying, recording, or storage.and retrieval, without written permission from the rights holders.