The trend toward extremism and its relationship to religious orientation For the University students
Ass. Pro. Haider lazem Khudai

ph.dr. Kazem Mohsen Quetta

Ph.dr. atheer adyye slman
Abstract
The extremist trends of social and psychological phenomena serious deployed in all Arab and Western societies long ago , but today has become a phenomenon, which occupies the entire world, but even she has become a global phenomenon.             What matters worse in this phenomenon when he became gives some justification for extremism, resulting in terrorist behavior, and the consequent terrorize the hearts and destruction of property .            Refers psychologists And sociologists that the trend towards extremism exists where there is human , because it is the product of economic, political and psychological conditions , but it is not already in the human personality , it is a result that reflects the ill individual agrees with the society , because of the psychological pressures, whatever the form these circumstances.The religiosity is a solution that directs the individual to his Creator slavery and resorting to the orders and prohibitions, (Moses, 1999: 321) is the perfect solution to overcome all evil or defect in an individual's life, although the trend towards religiosity in humans should be located in the first status has on the rest of the things his life no matter what. And a commitment to these values ​​and judgments and balances, is the one who provides human happiness, security, real and provides all the health standards of psychological healthy humans, has stated in the verse, "who believe not wear their faith with injustice for them security and they are rightly guided" (cattle: 82(
As the safety and happiness great grants awarded Creator, the Almighty for His slaves, and that any move away from this approach means the misery of this human, and as stated in the Holy Qur'an, "and introduce them to the anniversary of the existence of hardship" (Taha: 124 (In spite of the existence of an interaction between religion and culture, there are some contradictions in the transaction, not in worship, Valebadat is the essence of the relationship between the individual and God, while affected humans aware of the transactions of their interests and economic and social conditions, and social and political parties sought to recruit some of the practices, and the interpretation of some of the texts religious, to strengthen economic and social control within communities. Which led to the distortion of awareness of some individuals to religion.
Especially that most of distorted their awareness are young Ha'ir who is looking for an alternative to bring him psychological comfort for a better future, which may affect their attitudes to life and thus on their personality, and that is The Arab world is in dire need of studies and effective programs to deal with this rapid global change in all walks of life, to preserve and to protect the youth of these attacks and this strong change and forced to maintain a sound character, they serve their community and live up to them.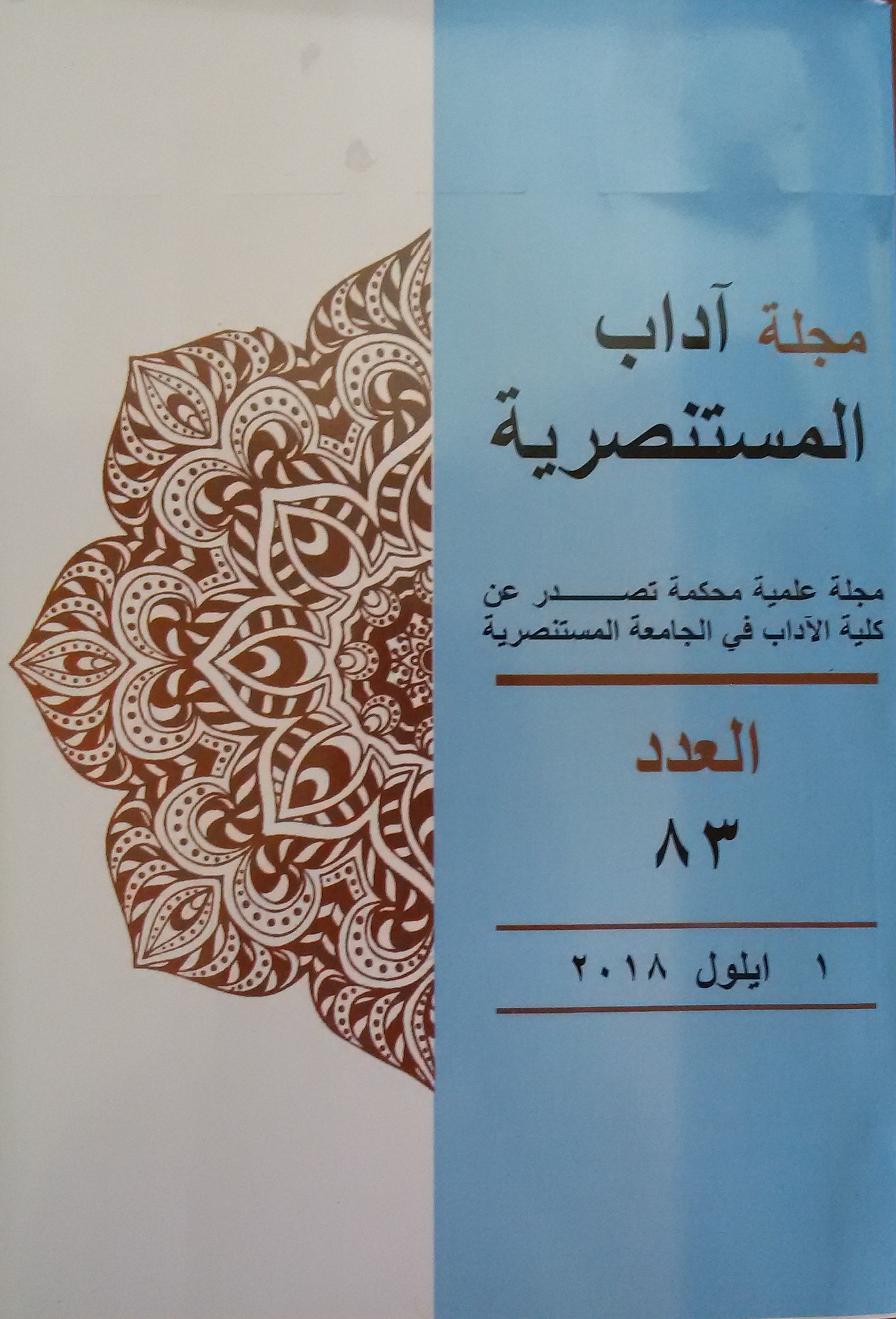 How to Cite
KHUDAI, Ass. Pro. Haider lazem; QUETTA, ph.dr. Kazem Mohsen; ADYYE SLMAN, Ph.dr. atheer. The trend toward extremism and its relationship to religious orientation For the University students.
Mustansiriyah Journal of Arts (MuJA)
, [S.l.], n. 83, p. 1:27, sep. 2018. ISSN 0258-1086. Available at: <
http://amm.uomustansiriyah.edu.iq/index.php/mustansiriyah/article/view/158
>. Date accessed: 04 dec. 2021.
This work is licensed under a Creative Commons Attribution-NonCommercial-NoDerivatives 4.0 International License.
All rights reserved, is not entitled to any person of institution or entity reissue of this book, or part thereof, or transmitted in any form or mode of dodes of transmission of information, whether electronic or mechanical, including photocopying, recording, or storage.and retrieval, without written permission from the rights holders.