Bird message to Ibn Sina /Stylistic study (Scattering, stylistic, analysis)
Abd Ali Obaid Ali Al-Shammari
Abstract
Bird Message Ibn Sina ... stylistic study. He is Al Hussein Bin Abdullah Abu Ali honor President philosopher-king, the poet. Employer classifications in medicine and logic and naturalist and Alalahiat. Born in a village in Bukhara and starch and learn where and appointed an elegant one of their cities. Dealt with this message, his literary (message fowl), as contained within the total messages Ibn Sina in the secrets of eastern wisdom ., Which occurred in the six pages of medium size and demonstrated and achieved Mikael Ben Yahia Almehrna. Published in 1889 AD in Leiden in Germany., And re-printed by library of Al Muthanna in Baghdad to its owner Kassim Mohamed Ragab in 1967 AD. Treat Ibn Sina in this letter deals with humanistic psychology in their own greed and their tendency to lower more than penchant for the Hereafter., And its internal conflict between: her love of the minimum, or drop him. Artistic style literary pictorial high not familiar writers, writers or poets in earlier eras as well as his age. Has the message reflected the tendency of the author's philosophy of Making himself a preacher for himself and others, and was called to the ascetic life. Drawing us Shaykh Ibn Sina in this letter image touch humanistic psychology souls angelic call morally and make them looked at what the pictures of accidents and the reflection of these images on the human psyche, benefiting from the story of the ascension into heaven mentioned in the Holy Koran and the making his method in that language and rhetoric.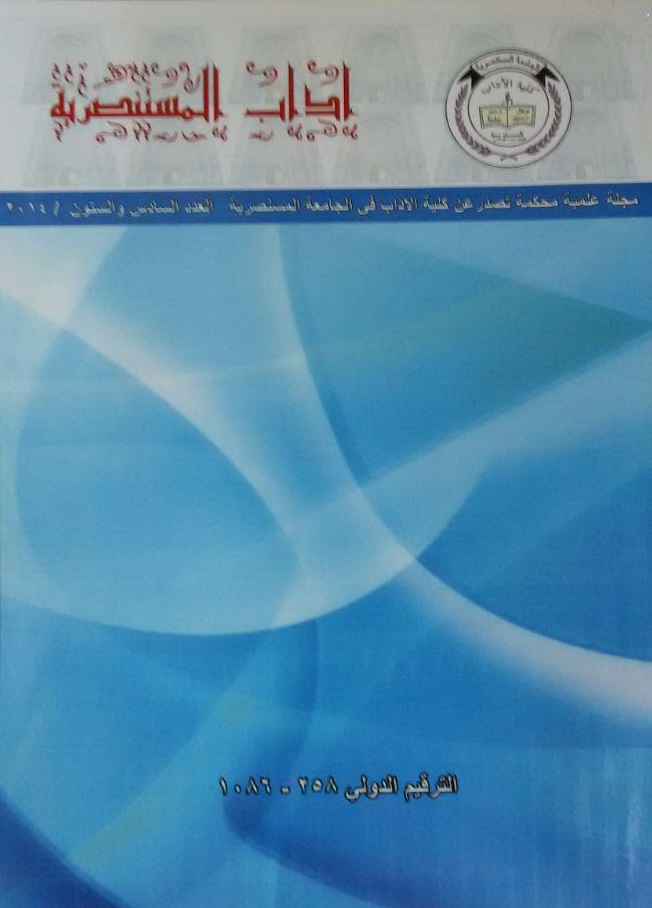 This work is licensed under a Creative Commons Attribution-NonCommercial-NoDerivatives 4.0 International License.
All rights reserved, is not entitled to any person of institution or entity reissue of this book, or part thereof, or transmitted in any form or mode of dodes of transmission of information, whether electronic or mechanical, including photocopying, recording, or storage.and retrieval, without written permission from the rights holders.