Napoléon Bonaparte et Julien Sorel, deux héros de même type
Rula A. Abduljabbar

Ahmed S. Ghani
Abstract
During the French Revolution (1789-1799) , France has experienced a turbulent period between the Republican and the rule of absolute monarchy . Undoubtedly , each period has its supporters and its opponents.After the abdication of Napoleon Bonaparte ( Napoleon 1st) , the bonapartismes are poorly received in the French society, they are hated by the royalists . This conflict that divides the French company this time, occupies an important place in the literary works , particularly those of Stendhal * . This writer is very interested in the influence of the French Revolution and its impact on French society.In his novel " The Red and the Black " , Stendhal shows this influence through the characters of the novel. Julien Sorel, the protagonist of the novel is an example . He loves and admires Napoleon Bonaparte . In other words, Julien considered Napoleon as his idol. Why this character is considered, somehow , as the disciple of Napoleon. In fact , Julien adopted all the ideas of his master, especially its principle is to use love to have a social promotion.In this research, we try to highlight the hero's admiration for Napoleon. It is important for us to show how the hero , Julien Sorel, following the steps of his idol until death.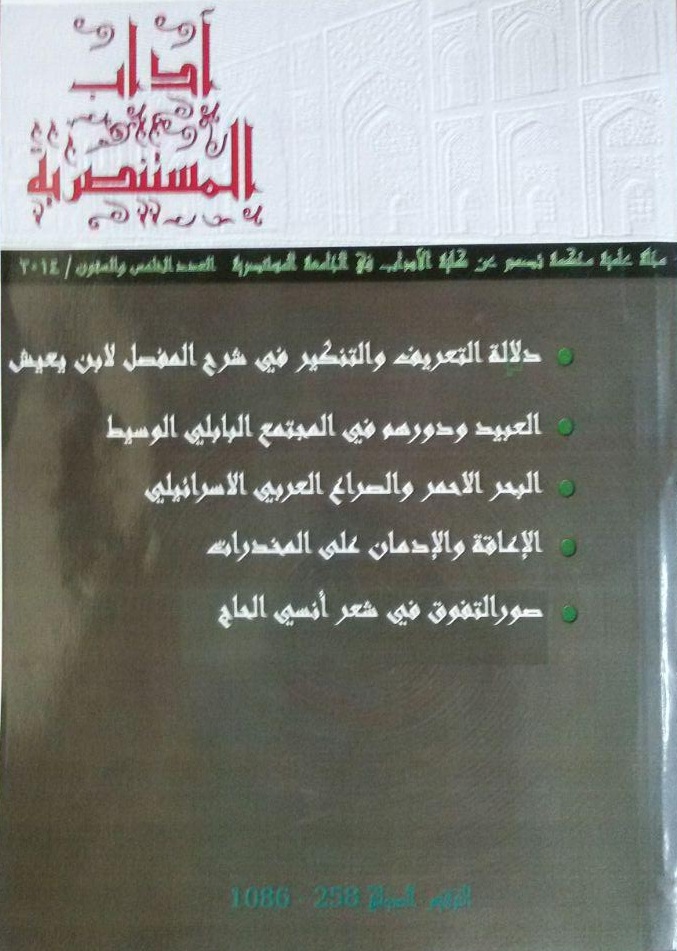 This work is licensed under a Creative Commons Attribution-NonCommercial-NoDerivatives 4.0 International License.
All rights reserved, is not entitled to any person of institution or entity reissue of this book, or part thereof, or transmitted in any form or mode of dodes of transmission of information, whether electronic or mechanical, including photocopying, recording, or storage.and retrieval, without written permission from the rights holders.