Pragma-Discoursal Study of Turn-Taking in Arabic Conversations with Special Reference to the Glorious Quran
Asst. Prof. Mohammad Abdul-Qadir Ajaaj
Abstract
This paper focuses on the strategies of turn-taking in Arabic with reference to the Quranic Sura of Maryam . Generally, any conversation should be skillfully modeled by observing the patterns of opening and closing an exchange. A speaker who has poor management of turn-taking rules will lead to incoherent communication. If he doesn't contribute to a conversation rightfully, the conversation may end abruptly. The study investigates the proper exchanges by pointing out who, when and how a speaker may hold the floor. The Glorious Quran adopts a strategy of starting a conversation with an opening sentence, developing exchanges between partners (two or three exchangers) and ending with a closing sentence. It has a unique technique of selecting three or more partners who exchange a turn interchangeably. Also, it manipulates all grammatical, lexical and rhetorical features in order to maintain the intended unity of conversation. Commentators of the Glorious Quran may resort to these techniques in giving their judgments. The study is to answer the following questions; what are the possible patterns of turn-taking in the Glorious Quran? Are there any unique linguistic features of the Glorious Quran in this respect? It is hypothesized that the Glorious Quran, looking for eloquence, tends to adopt a procedure of involving three or more partners, which rarely exists in everyday speech. The study assumes a number of factors which may affect turn-taking in the Quranic conversation such as age, sex, psychology and the social rank of interlocutors.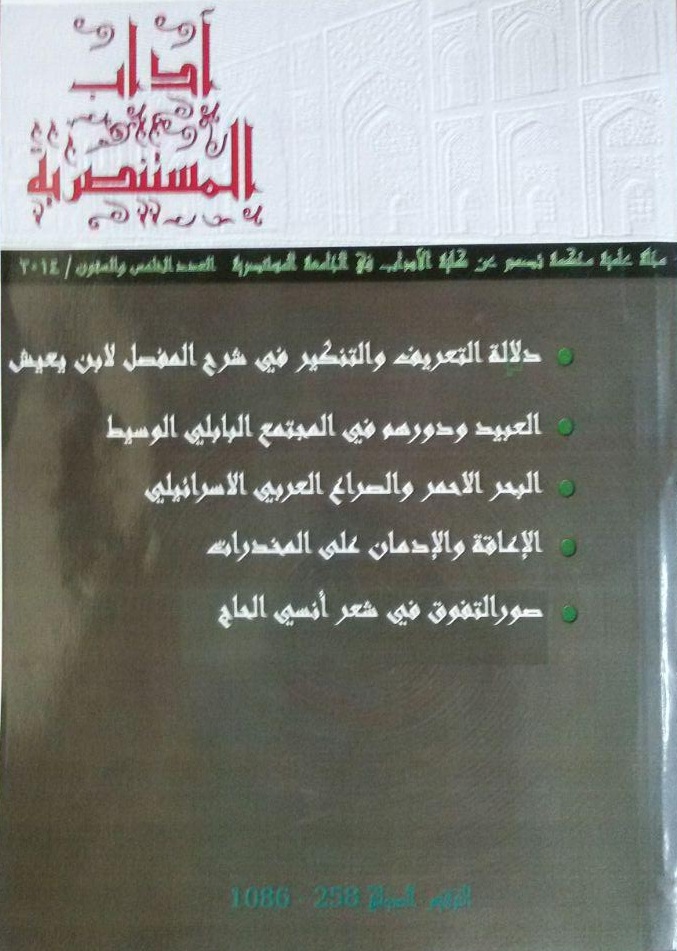 This work is licensed under a Creative Commons Attribution-NonCommercial-NoDerivatives 4.0 International License.
All rights reserved, is not entitled to any person of institution or entity reissue of this book, or part thereof, or transmitted in any form or mode of dodes of transmission of information, whether electronic or mechanical, including photocopying, recording, or storage.and retrieval, without written permission from the rights holders.