The Images of Excellence in the Poetry of Onsy Al-Haj
Assist prof Dr.Suhair Salih Abu Joloud
Abstract
The poet Onsy Al-Haj managed to free himself and his poems from the stereotype fixed ideas and, therefore, started a revolution in his prose poems. He is one of the founders if Modernism in poetry along with other poets. Onsy Al-Haj is standing out because of the philosophical questions intrigued by his words and ideas. In his poetry , rejection took various images , resulting into making him one of a kind poet. The features of exile and nostalgia are the main strategies used by the poet to express his ideas .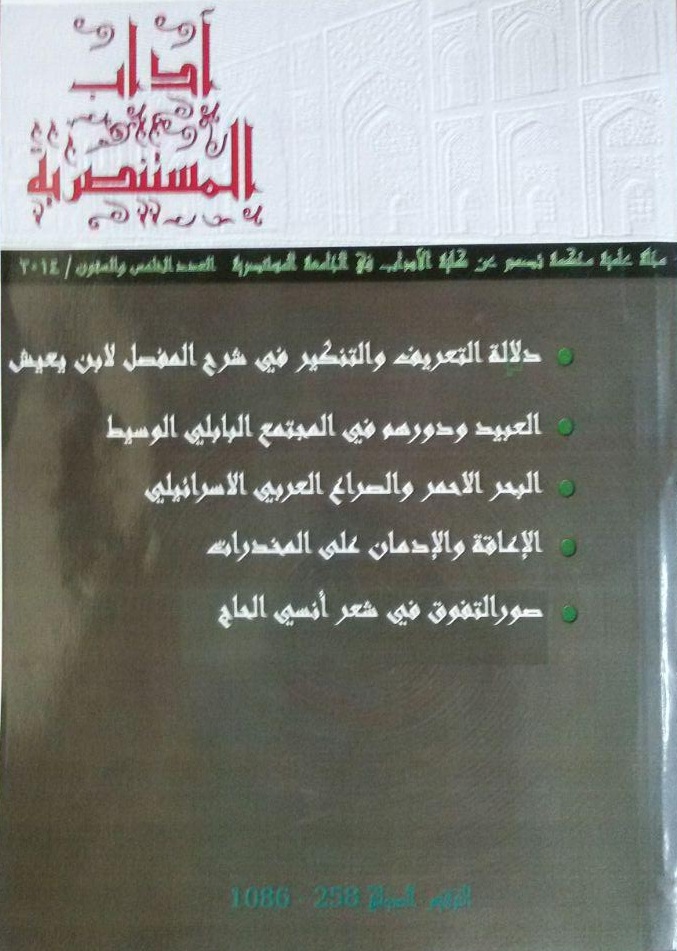 This work is licensed under a Creative Commons Attribution-NonCommercial-NoDerivatives 4.0 International License.
All rights reserved, is not entitled to any person of institution or entity reissue of this book, or part thereof, or transmitted in any form or mode of dodes of transmission of information, whether electronic or mechanical, including photocopying, recording, or storage.and retrieval, without written permission from the rights holders.