The Asian – Amercans and there Political&Economic role in the United States of America
Abstract
The United States of America is considered one of the countries that accept the largest number of emigrants around the world from its beginning because of two reasons; The First is the emigrant's view towards America which is the country of dreams. While the second is that the American policies concerning the emigrants especially in the 20th century which facilitate emigration to it. The new American policies for emigration tend to prefer the emigration of the qualified and scientific efficiencies. The most prominent of the qualified emigrants, those who came from the East and Southeast Asia and the Indian subcontinent, especially those who have scientific qualifications that benefit the progressive American project, the project that leads America to its status since the end of the cold war.Therefore, the research is going to deal with the political and economic roles of the Asian minority in the United States of America.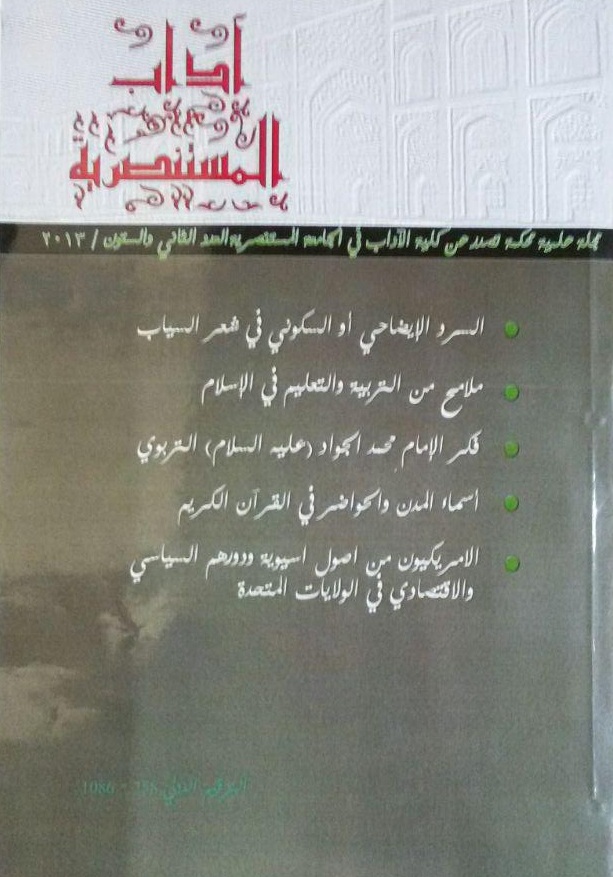 This work is licensed under a Creative Commons Attribution-NonCommercial-NoDerivatives 4.0 International License.
All rights reserved, is not entitled to any person of institution or entity reissue of this book, or part thereof, or transmitted in any form or mode of dodes of transmission of information, whether electronic or mechanical, including photocopying, recording, or storage.and retrieval, without written permission from the rights holders.