The Names of The Cities and Urban in The Holy Quran (Linguist Study))
Dr. Hameeda Rahma Hassan

Dr. Battool Nasim Abbas
Abstract
This is a Simple Search about the names of the cities and urban which are mentioned in the holy Quran, listed according to the Alphabet, we aim to demonstrate their civil or not, were some people have confused idea about them.We study these names as seeking their linguist origin, derivations, semantic. Without depend on specific method, but investigation and display these name obviously, as well indicating to the matter which linguistics aroused, thus, may be talk about the structure of certain name with a certain word, but don't talk about the structure of another name.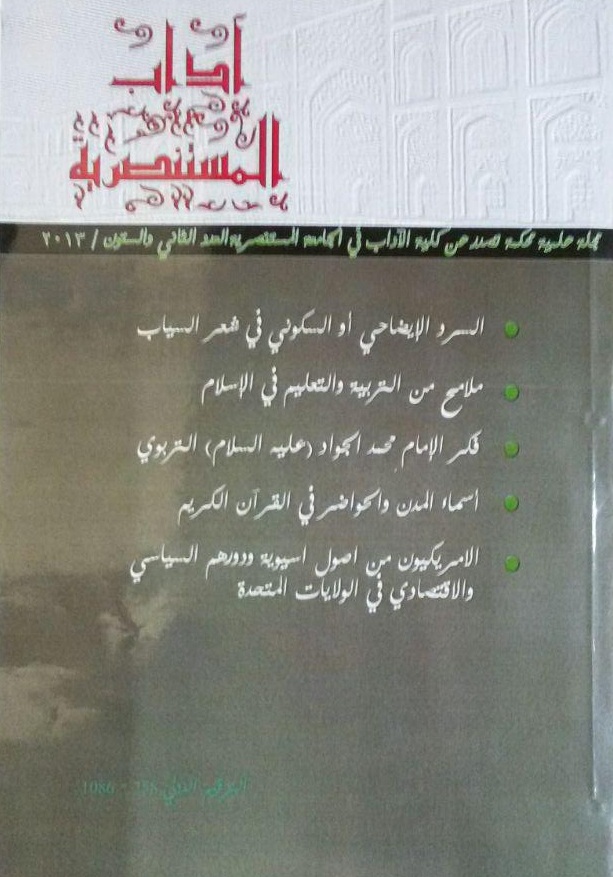 This work is licensed under a Creative Commons Attribution-NonCommercial-NoDerivatives 4.0 International License.
All rights reserved, is not entitled to any person of institution or entity reissue of this book, or part thereof, or transmitted in any form or mode of dodes of transmission of information, whether electronic or mechanical, including photocopying, recording, or storage.and retrieval, without written permission from the rights holders.