Problematic of Skillful Poetic Transition ‎in Pre-Islamic Poetry
Abstract
Skillful poetic transition is how the poet does best transition from theme to theme inside his poem. This is, in general, what the old Arabic critics and rhetoric scholars had been consensus about it; with some differences between them. A general opinion had been formed beside this consensus says that Pre-Islamic poetry is less than Islamic poetry in skillful poetic transition, or without it, or in the best ways demands on limited phrases to do this skill. In addition, this consensus asserted that the Islamic poets, specially the Abbasside, were brilliants in this technique than Pre-Islamic poets. This research tries to argue that: this consensus on Jahili poems is inaccurate, by understanding how it's formed, with studying the critical opinions and poetic examples.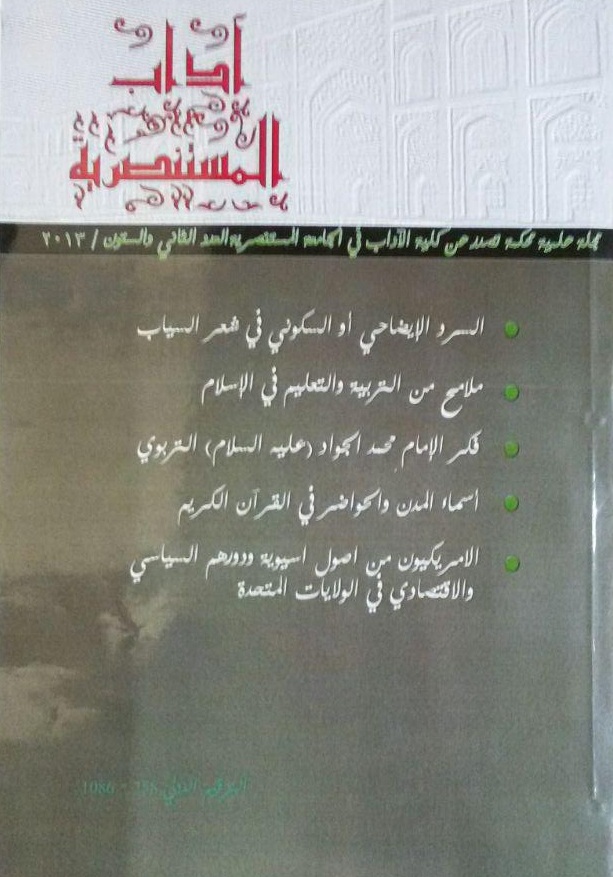 This work is licensed under a Creative Commons Attribution-NonCommercial-NoDerivatives 4.0 International License.
All rights reserved, is not entitled to any person of institution or entity reissue of this book, or part thereof, or transmitted in any form or mode of dodes of transmission of information, whether electronic or mechanical, including photocopying, recording, or storage.and retrieval, without written permission from the rights holders.