Signature .... Elegy in a difficult time According to a study in the poetry of Sheikh Jaafar
Abstract
We have been able poet by Sheikh Jaafar, that experienced his signature poetic in the memory of Iraqi Poetry talk through quite a few of the poems, and when the poet mirror of his time, was associated by its environment are clear, imagines the plight of the human heavy worries and desire to salvation through the valley in the human soul and dealt with according to projections dictated by the nature of the self, and how undresses from the values ​​that she encountered and removed the mask taken and the means to achieve their ends, and perhaps find in the experiences of the Third World images of time, to slogans glamorous, and slogans repugnant, loud with voices faint to breach the wall of silence Balzaik. I had the most experience revolutionary in the third world disappointment and failure, has prompted many of the revolutionary those experiences with their lives for ideas dreamy better tomorrow, comes a poem signed by the poet as to reflect his desire to transfer the receiver to the atmosphere of the struggle against feudalism and the dream was to build the Republic does not persecute the Rights, there began his experience from the depths of the Iraqi countryside, Marshland, and the coast, and rural huts, built of reeds and papyrus and the farmer plowing his tricks that HD, and transplanting, and drainage, and eat his legs al-Shara and the law.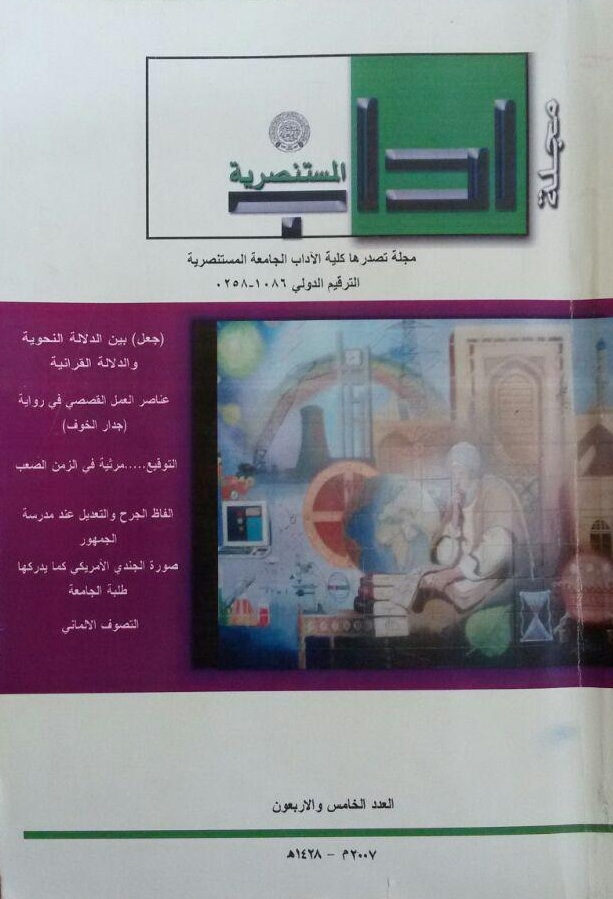 This work is licensed under a Creative Commons Attribution-NonCommercial-NoDerivatives 4.0 International License.
All rights reserved, is not entitled to any person of institution or entity reissue of this book, or part thereof, or transmitted in any form or mode of dodes of transmission of information, whether electronic or mechanical, including photocopying, recording, or storage.and retrieval, without written permission from the rights holders.