Pride in the technical In the poetry of Ibn Khafaja Andalusian Building and its relevance to the poem
Abstract
Praise be to Allah, Who created man, knowing the statement. And peace and blessings be upon our master Muhammad and his family and companions And yet, has consistently Arab poets since ancient times to Alavtnan in building their poetry and creative imitators sometimes at other times. At the dawn of the industry Arabic poetry of the poem appeared roads and multiple pathways approach poets. And the guidance of a line of ancestors walked the elite of enlightened Alokhalav Balkadim tradition and taking all the new born from the womb fantasies and Atazava sleeves of their minds. While the fates and fortunes of poets in the poetry beaches where creativity and innovation, the son Khafaja hit with an arrow and a multitude of hopes that Fastjelbt ambition sternal Alodah and methods. This is a good technical Pfk illustrates his poems to be deceived Assa building of the foundations of these poems Aakeda by means of links and gain the power of the poetic text and the strength of the poem and give Mmhawka Qaeda and face bright. And this and that research was divided into three sections was the first (in the foreground) and was second (in the transfer window) and the third was held (in rings). That the search ended with a summary regarding, inter findings and the list of sources dealing with research and review.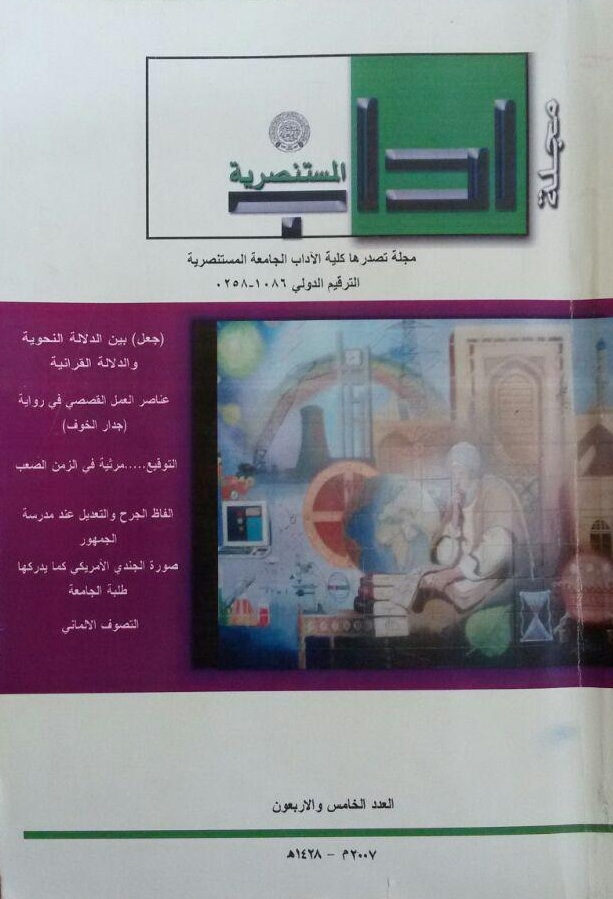 This work is licensed under a Creative Commons Attribution-NonCommercial-NoDerivatives 4.0 International License.
All rights reserved, is not entitled to any person of institution or entity reissue of this book, or part thereof, or transmitted in any form or mode of dodes of transmission of information, whether electronic or mechanical, including photocopying, recording, or storage.and retrieval, without written permission from the rights holders.