The Expansion meaning of Hadith sets for the different stories ending words in Sahih al-Bukhari's terms
Ameir Rafeek Awlla ALmasife
Abstract
The Expansionmeaning of Hadith sets for the different storiesending words in Sahih al-Bukhari's termsTo express is the cryptographic key, which it is inherited from her sisters Alsamyat, it has been expressed since the language of Arabic begin. The root of language is the same root reverting to the owners of this tongue, Valaarab is the language of a people called to express. However the difference between the two is the difference in the music of insults no other, and if it is expressed in the terminology of grammarians in a Colém is: change the late speech of the different factors involved it in words or recognition. The movements and deputies brought by factor is selected for the word in the installation, raised or mounted or Trailed or Mdzoma, and then identifying the functions of words grammatical in the sentence, this is according to the change in the end of the sentence structure. Fbillt the ending of words is in accordence to the location of the sentence that is prescribed by rules of grammarians. Although it takes into account the function of the moral and grammar of the word, therefore getting the meanings that he wants the speaker to disclose it to the addressee. Furthermore Hadith has been set thoroughly by narrators, according to the assets of solid in the rules of cybernetics. In particular the set of late words in it, and we may see a common term in the installation has more than one set, this is because of the different narrators in tuned as heard connected to the corroboration to the Prophet, may Allah bless him, according to strict rules and precise terms under the name of (the wound and the amendment) the fairness of the narrator and the acceptance of his novel, which led to the diversity of the Bedouin guidance. This research is attempts to take a look at what came in the conversations of (Sahih Bukhari) diversity controlling late vocabulary which is by the narrators, and the direct guidance of Bedouin that would add many Acetknah connotations in the speech the Prophet. Moreover I will also look at the expansion of its meaning because of this diversity, and the possibility of the word having more than one meaning as well as showing all of these meanings in accordance to the expressions given by the Prophet.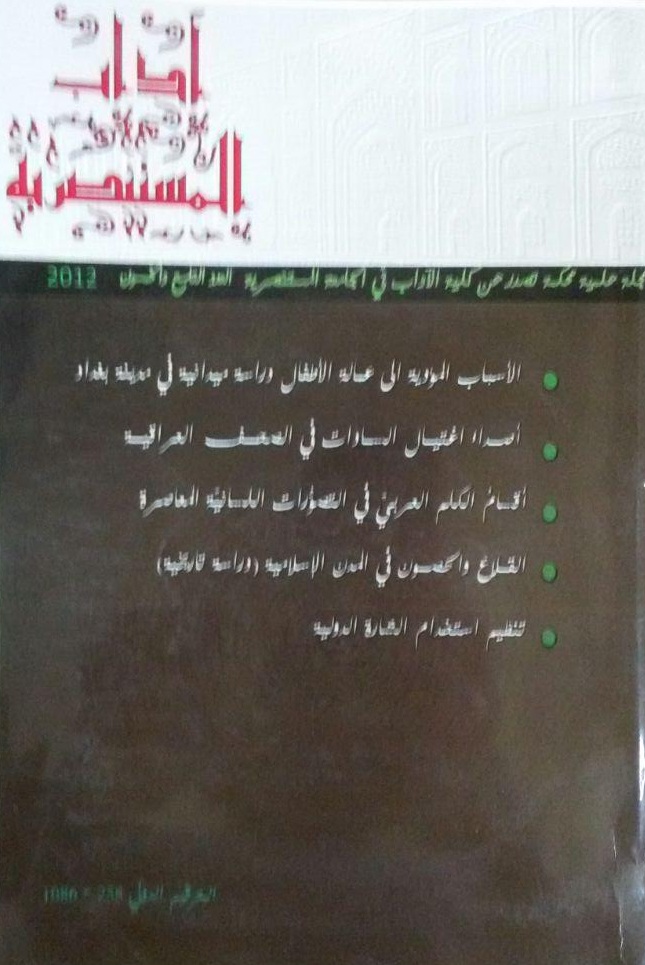 This work is licensed under a Creative Commons Attribution-NonCommercial-NoDerivatives 4.0 International License.
All rights reserved, is not entitled to any person of institution or entity reissue of this book, or part thereof, or transmitted in any form or mode of dodes of transmission of information, whether electronic or mechanical, including photocopying, recording, or storage.and retrieval, without written permission from the rights holders.