Drashan samples of sewage water discharge And sanitation-seat Of the old Iraq
Dr.Raghad Abdul Qadir Abbas
Abstract
Models of utility-seatThe researcher in the study of these models of the discharge of sewage water and sanitation-seat of the old Iraq, especially Madjaena models of the era, including Akkadian, compared with other eras that followed. Found models for streams of water drainage from the era of the dawn of strains Sumerian, which evolved in the later ages dramatically and met with a remarkable development in modern Assyrian ancient and later ages as well, where it became a systems-minute advanced and efficient wrought pottery and buried under the floors of rooms and bathrooms, where they accumulate water and then to the outside of buildings.The health facilities Vtm found on a significant number of ancient Iraqi sites, for example, brown hill in the center of Diyala, Iraq, and mostly found outside the houses in the streets and found them Oozani ladles and pottery to save clean water after use and Showering facilities.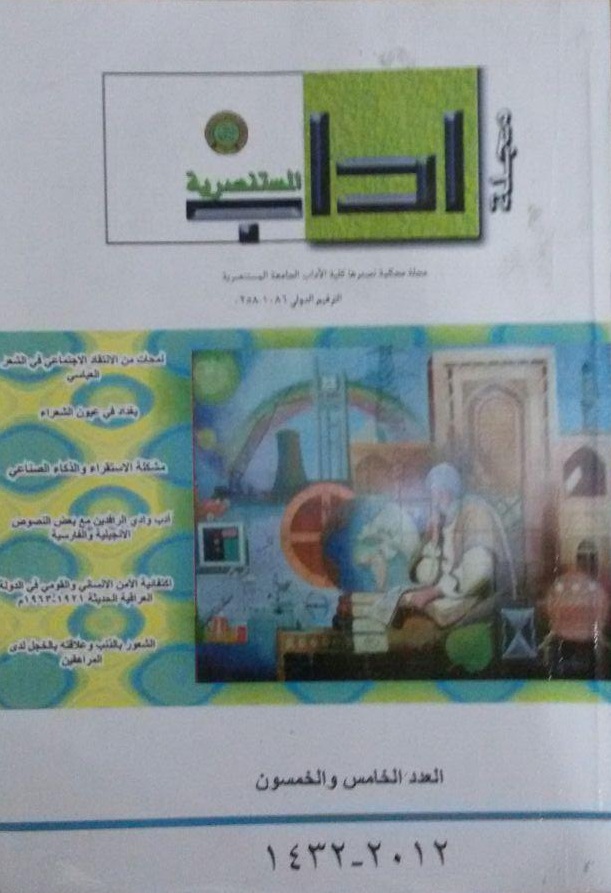 This work is licensed under a Creative Commons Attribution-NonCommercial-NoDerivatives 4.0 International License.
All rights reserved, is not entitled to any person of institution or entity reissue of this book, or part thereof, or transmitted in any form or mode of dodes of transmission of information, whether electronic or mechanical, including photocopying, recording, or storage.and retrieval, without written permission from the rights holders.