Arabic alphabet and the sounds and vocabulary
Abstract
The number of Arabic letters of the alphabet in twenty-nine characters when Sibawayh (180 e) (1), and twenty-eight characters at the radiator (285 e) (2), because they differ in several characters hamza is an independent, however, were not better than a number alphabets of other languages ​​at all, language of the Armenians the number of letters thirty-six characters, but if you Tammeltha found some letters which look similar to each other a lot as far as the similarity by Arab and Za in the language of the Arabs (3), and the Russian language the number of letters of thirty-five characters (4), but with this increase does not amount to meet Palmforeig Arab voice on the musical divisions because many of these characters are not redundant but different movements for a single character.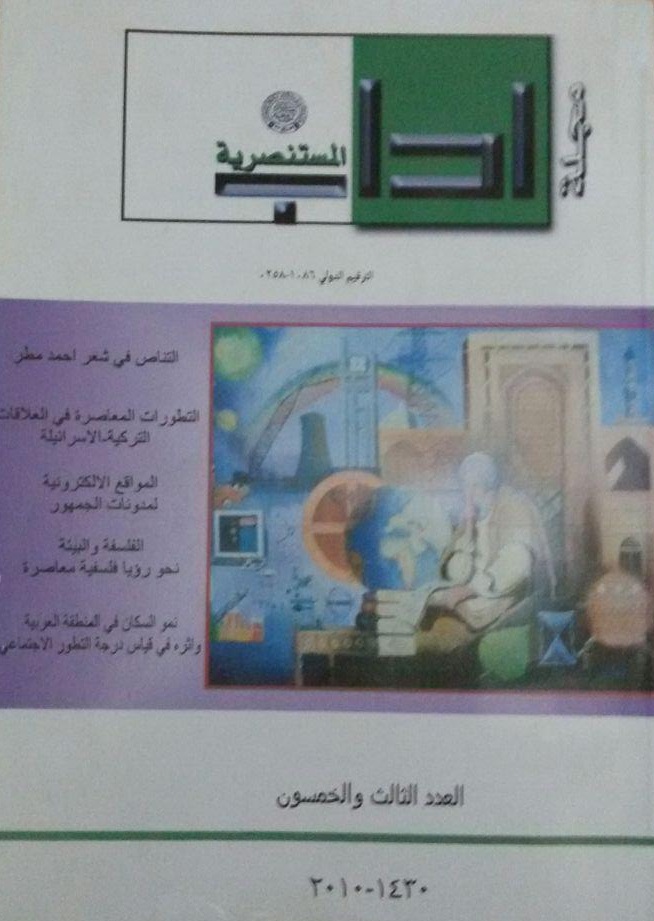 This work is licensed under a Creative Commons Attribution-NonCommercial-NoDerivatives 4.0 International License.
All rights reserved, is not entitled to any person of institution or entity reissue of this book, or part thereof, or transmitted in any form or mode of dodes of transmission of information, whether electronic or mechanical, including photocopying, recording, or storage.and retrieval, without written permission from the rights holders.