Theoretical roots of semiotics in the Qur'anic discourse
Hassan Abdul-Hadi alDujaili
Abstract
Of the things striking that studies linguistic modern () went in the Arab Monetary talk to the discourse of human: dismantling, study, and in-depth diligence results, and indications note that the halo superpower of these results and implications are in the space of imagination () and imagination (), while the reality is weak too, but hardly to be very tight (). Perhaps to escape - in most cases - of Qur'anic discourse () and make it away from the lesson lingual his causes of the many, and serious, and which of them: he text of the Divine - that is subject to discretion of the traditional - and to the Koran causes to go down, with his interpretations, and interpretations, as well as the rest of the structures that - often - I studied the history of the Qur'anic discourse.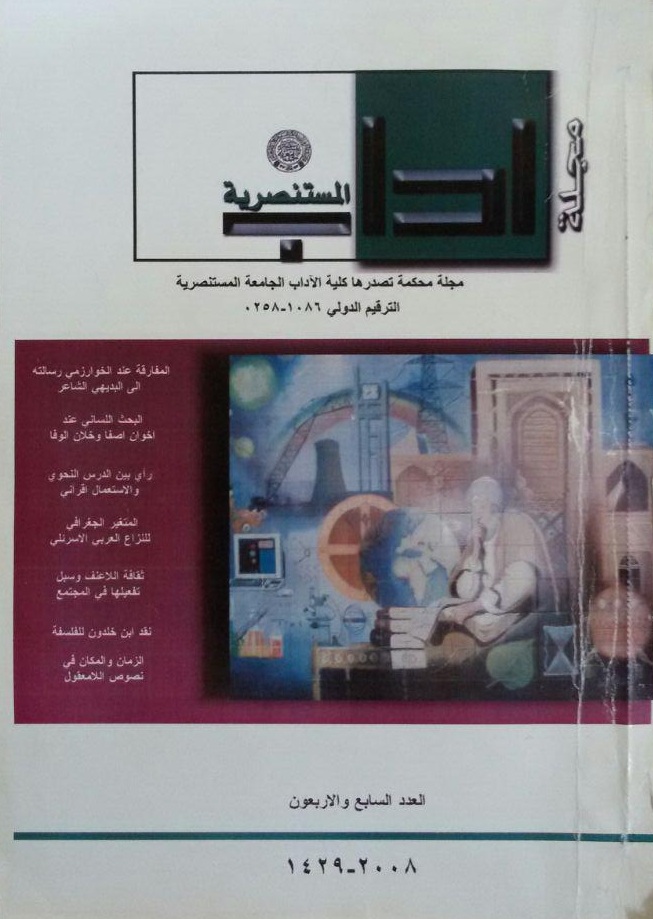 This work is licensed under a Creative Commons Attribution-NonCommercial-NoDerivatives 4.0 International License.
All rights reserved, is not entitled to any person of institution or entity reissue of this book, or part thereof, or transmitted in any form or mode of dodes of transmission of information, whether electronic or mechanical, including photocopying, recording, or storage.and retrieval, without written permission from the rights holders.