Modern Arabic poetry of the lyrics to ambiguity Theoretical concepts
Abstract
Connect most of the theorists of literature of different affiliations and national inclinations, cultural birth of the term hair emotional / lyrical uterus Alerstaiwi who fathered divisions optimal sex literature; what to refer to this term is even mentioned in the definition of Aristotle's well-known ((that remains the poet / emulator is is)) (1), however there are those who felt it more appropriate to attribute the above definition to Plato, which divided the methods of simulation to three not to Aristotle, who Achtzelha to two: the narrative, and representation; so that the definition of Aristotle the previous century lyric poetry in particular called on the part of ((epic)) in which the poet speaks his voice is not personal voice (2), and thus may ignore Aristotle as Lyric saw Jeanette (3), or left out because he introduced in music and saw Abdul Rahman Badawi (4).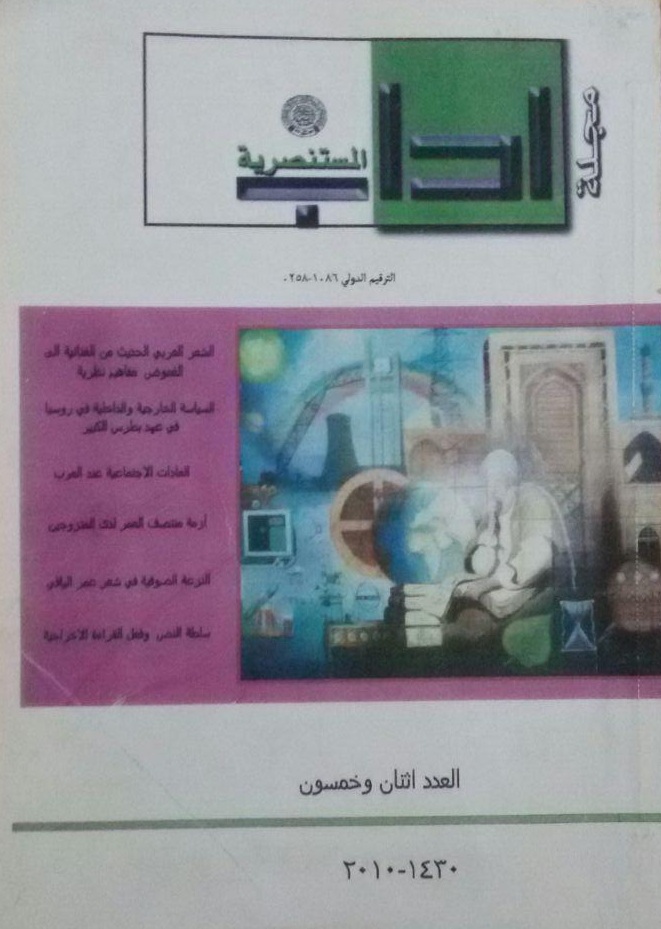 This work is licensed under a Creative Commons Attribution-NonCommercial-NoDerivatives 4.0 International License.
All rights reserved, is not entitled to any person of institution or entity reissue of this book, or part thereof, or transmitted in any form or mode of dodes of transmission of information, whether electronic or mechanical, including photocopying, recording, or storage.and retrieval, without written permission from the rights holders.