Women Poetry Discourse in Andalusia: Study in Dominant Poetics of Ghazal
Abstract
Women Poetry Discourse in Andalusia: Study in Dominant Poetics of GhazalPoetry written by women poets in Andalusia was not separate from the aesthetic and thematic tendencies of Arabic poetry written elsewhere. Their poetry was subject to the dominant trends of the literary scenes in Andalusia, in spite of the small size of their poetry production. The paper takes in consideration the study of women poetry from a feminist point of view which assumes that women are a minority group who follow unconsciously what men suggest of ideas and beliefs, which later are reflected on women consciousness who express their cause by adopting the language of the dominant group. In other words, women in their poetry use the same language and poetics followed by their male peers. Such approach is the most appropriate for studying women poetry written in Andalusia, especially when it comes to Ghazal, which is a problematic poetry for Arabic women. In spite of the widespread of this phenomenon that shows the strong influence of masculine discourse on women poetry, there are signs that women poets sometimes break loose from the masculine domination in Ghazal. The paper studies both trends: the poetic discourse that follow the dominant culture of masculine expressions and the feminist poetics that separate itself from the mainstream culture produced originally by masculine expression in Ghazal.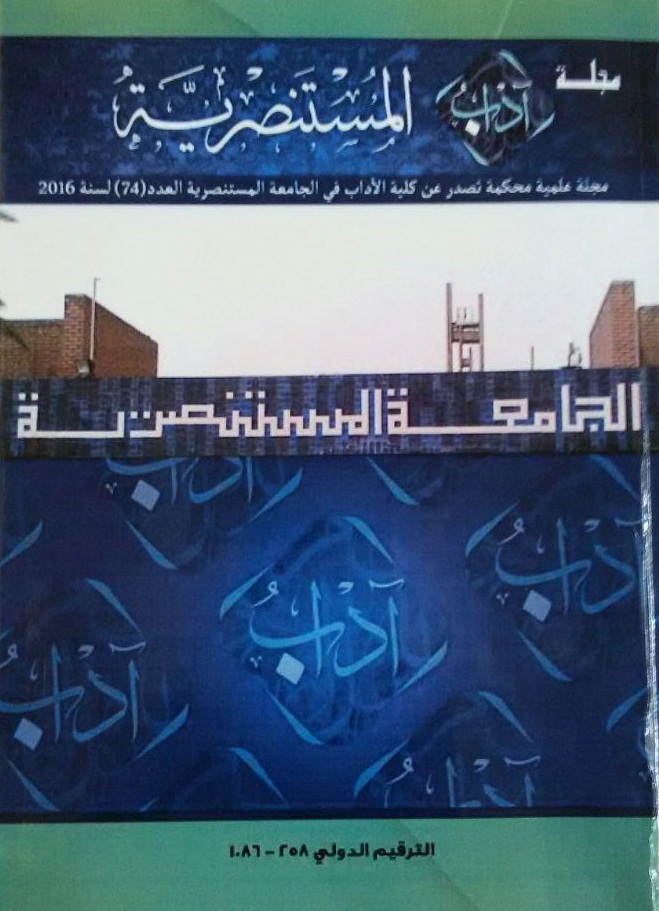 This work is licensed under a Creative Commons Attribution-NonCommercial-NoDerivatives 4.0 International License.
All rights reserved, is not entitled to any person of institution or entity reissue of this book, or part thereof, or transmitted in any form or mode of dodes of transmission of information, whether electronic or mechanical, including photocopying, recording, or storage.and retrieval, without written permission from the rights holders.