Semantic studies Research (Semantic studies Research , Abdul - Qadir Al Maghra , D 1956 A . D )
Dr . Ismail Abbas Hussein
Abstract
The research deals with the linguistic outcome aspect of Al-Sheikh Abdul-Qadir Al-Maghrabi (D. 1956 A.D.). This study is a semantic one. Al-Magharabi has lived Arabic intellectual and literary renaissance between the end of the 19th century and the beginning of the 20th century. He was one of the reform leaders.This study focuses on the important semantic aspect of the linguistic studies ones which has haunted the researchers minds in the past and nowadays. He had several right opinions in tackling the linguistic issues especially the semantic ones. Thus, it has been found that this research is a victory to the Arabic language.This research is divided into four sections as follows:The first is derivation and its types. The second is acronym and its sections. The third is transliteration. The last one is coinage.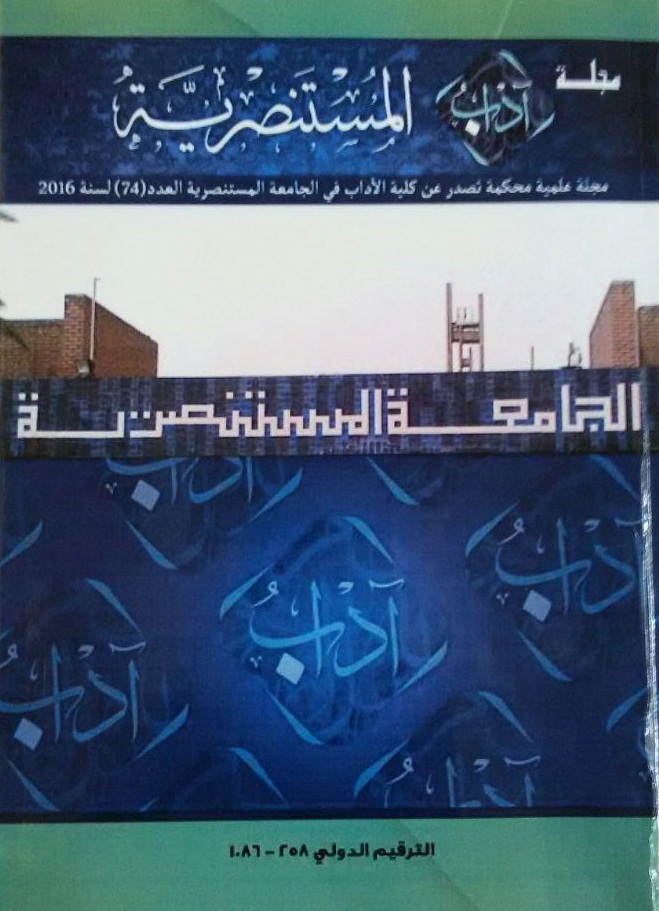 This work is licensed under a Creative Commons Attribution-NonCommercial-NoDerivatives 4.0 International License.
All rights reserved, is not entitled to any person of institution or entity reissue of this book, or part thereof, or transmitted in any form or mode of dodes of transmission of information, whether electronic or mechanical, including photocopying, recording, or storage.and retrieval, without written permission from the rights holders.