Strucutre of Narrative Time in Tales Brothers and fulfillment of the Helan Study in the light of modern narrative approaches
DR. NAWRAS IBRAHEEM ABDULHADI
Abstract
Allowed currents cash and modern curriculum area to re-read the traditional texts a new reading And try to understand them according to the laws and regulations unveils mechanisms shape and structure and general characteristics. The search for this role is to harmonize the texts of Arab heritage represented tales Brethren of Purity and Holan meet, curriculum and theories of modern narrative Especially with regard to structure time without trying to impose one on the other, which opens up new perspectives to reproduce these texts to serve the Arab heritage.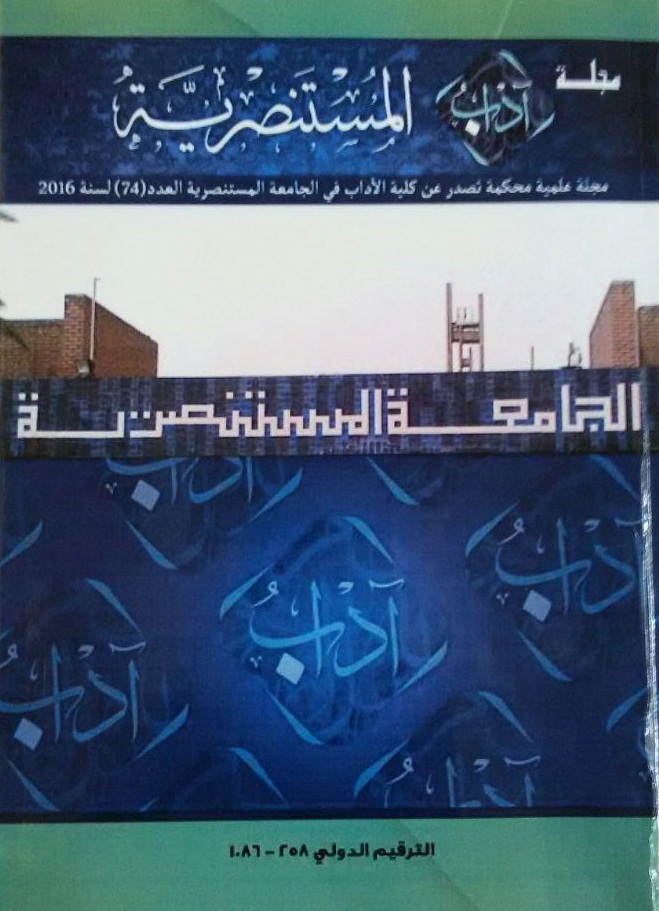 This work is licensed under a Creative Commons Attribution-NonCommercial-NoDerivatives 4.0 International License.
All rights reserved, is not entitled to any person of institution or entity reissue of this book, or part thereof, or transmitted in any form or mode of dodes of transmission of information, whether electronic or mechanical, including photocopying, recording, or storage.and retrieval, without written permission from the rights holders.