Intertextuality in contemporary Arabic poetry Study of the French influence on contemporary Arabic poetry
Abstract
This research is to study intertextuality in contemporary Arabic poetry. It has experienced in the nineteenth century, for political and social reasons, an opening to the West. Arab writers have been influenced by Western poetry and began to imitate them. Consequently, poems appeared contain the spirit, culture and creativity with western flavor and Arabic character. The intertextuality was one of the factors leading to this change which decodes the old restrictions and introduces a new way of writing, enriching contemporary Arab thought. The research includes a survey of intertextuality in al-Sayyab poetry ; a determination of the practice and function of intertextuality in al-Sayyab poetry and Arabic poetry in general. The statement of intertextuality in al-Sayyab poetry shows that there is imitation of the French text : imitation of title, vocabulary and topic, especially the form of free verse. Yet these multiple imitations are not within plagiarism. Al-Sayyab serves French text as a starting point for self-writing.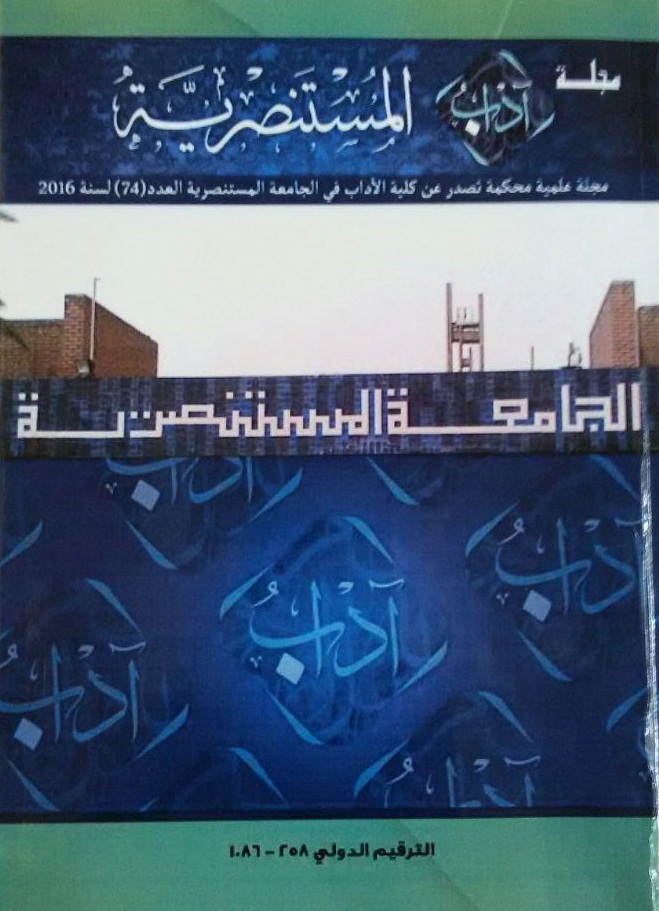 This work is licensed under a Creative Commons Attribution-NonCommercial-NoDerivatives 4.0 International License.
All rights reserved, is not entitled to any person of institution or entity reissue of this book, or part thereof, or transmitted in any form or mode of dodes of transmission of information, whether electronic or mechanical, including photocopying, recording, or storage.and retrieval, without written permission from the rights holders.