Relying on the media and the limits of public trust Survey study about Baghdad and Suleimaniah Masters as a model.
prof . Wisam Fadhil Radhi

Dr.Hemin Mejeed Hessen
Abstract
Confidence and reliability are two essential features which the media seeking standards according to the relation ship with the audience.In Iraq specially in Kurdistan region and according to the political, economical and security changes and the large amount of media, the need is stand out to study the reliability and trust in order to reach the effectiveness role of media .The masters of Baghdad and Suleimaniah University were chosen as geographic and human aspects by them , the aims of the research could achieve through out relying the random examples.The main important results are;-1- expressing the confidence by using (AL- sabah, AL-zeman and AL-mada)Baghdad news paper readers Baghdad ,conversely with (oina, Hawlaty and wilivien )suleimanah news paper readers.2- expressing confidence by using Baghdad Radio as (summer , Al-Iraqia and Dijila) respectively in Baghdad, conversely the trust of suleimaniah Radio as (coran , Nawa and Kurdistan )using by suleimaniah listeners.3- expressing confidence by using Arabian satellite TV as (AL-Iraqia , AL-sharqia and AL-Zaman) in Baghdad conversely , suleimaniah satellites T.V as (NRT, KNN and Kurdistan)in suleimaniah.4- expressing confidence in Arabic Electronic media websites (written) in Baghdad , conversely in suleimaniah Electronic media websites as (oina , khandan and Lavien) in suleimanieh.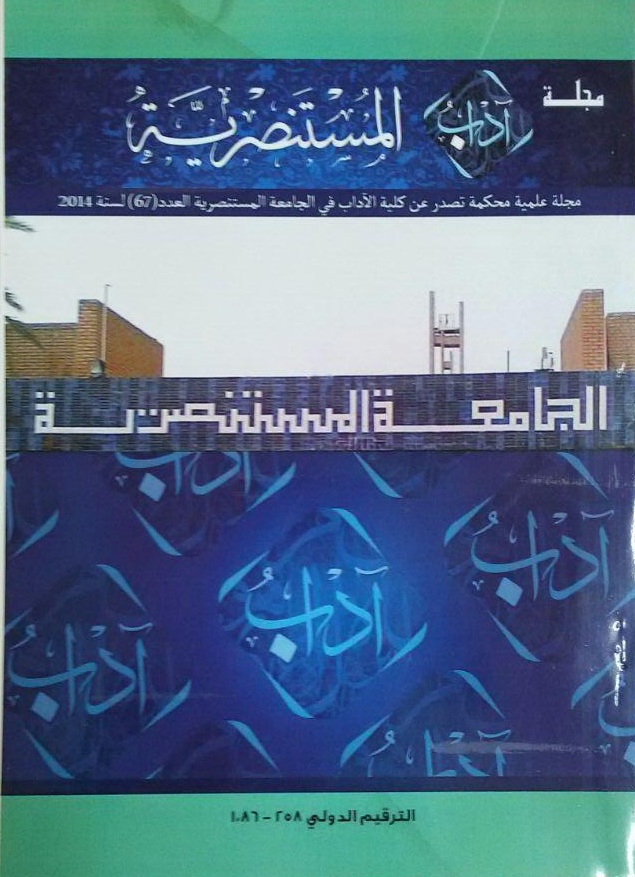 How to Cite
FADHIL RADHI, prof . Wisam; MEJEED HESSEN, Dr.Hemin. Relying on the media and the limits of public trust Survey study about Baghdad and Suleimaniah Masters as a model..
Mustansiriyah Journal of Arts (MuJA)
, [S.l.], n. 67, p. 1:32, aug. 2018. ISSN 0258-1086. Available at: <
http://amm.uomustansiriyah.edu.iq/index.php/mustansiriyah/article/view/311
>. Date accessed: 28 nov. 2021.
This work is licensed under a Creative Commons Attribution-NonCommercial-NoDerivatives 4.0 International License.
All rights reserved, is not entitled to any person of institution or entity reissue of this book, or part thereof, or transmitted in any form or mode of dodes of transmission of information, whether electronic or mechanical, including photocopying, recording, or storage.and retrieval, without written permission from the rights holders.