((Drama Employment and aesthetic conscious sensory)) Film education
Iman Hamadi Abdul Amir faith
Abstract
Fixed axioms that every work of art has two dimensions first dimension is no apparent ( perceived dal) .As II relates Palmkhva or ( perceived sensory) .And both of these dimensions Atzafaran in the assurance purposes and artwork represents the technical and content variations unit made up of different parts , regular and cohesive unit .In addition to being a complex system of elements and regulated by the maker of parts within a given installation work for the purpose of delivering mental concepts refer the recipient to composition sensory Madrkath .The researcher divide the current study into four chapters , as follows:Chapter One: the methodological framework for research and included ( research problem ), which limited the following question : ( What are the qualities by which the formation or the perceived embodiment of sensuous and how they are employed in the process of construction and aesthetic drama in the film ) . The chapter is also included on the importance of research also included on the objectives of the research , namely: -1- detection mechanism recruit and activate sensory perceived in the film.2- disclosure of the drama and aesthetic dimensions to the functioning of sensory perceived in the film.The second chapter included : ( theoretical framework and previous studies) .Contained theoretical framework the :The first topic : the ( sensuous perceived , the term and concept)The second topic: ( drama Employment and sensory aesthetic aware in the film) .Chapter III : (actions ) and identified the researcher (research methodology, the research community , research tool , and then chose one sample for analysis was the film " Babel " ). The fourth quarter results , conclusions , recommendations, proposals , and the list of sources .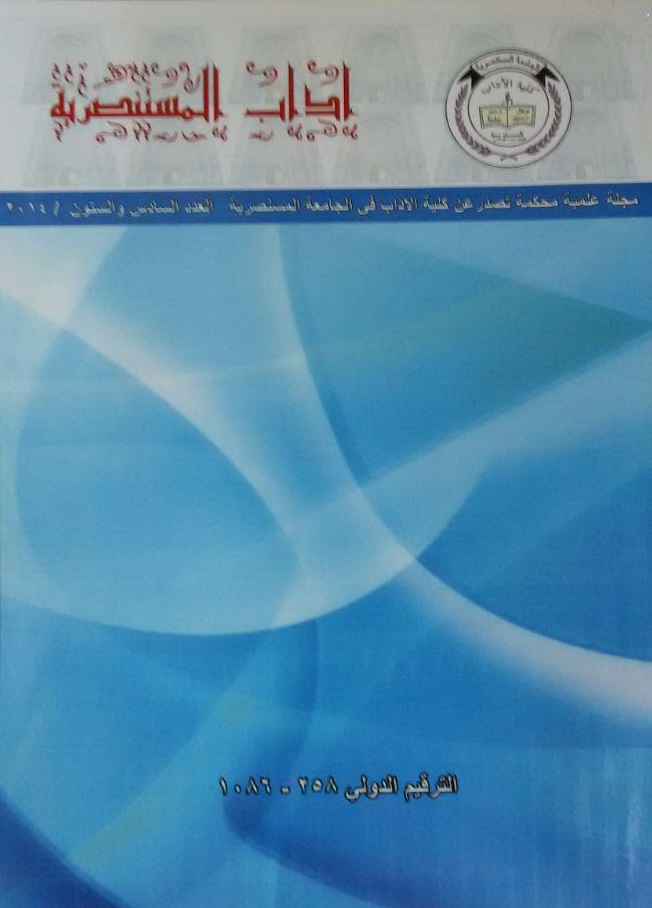 This work is licensed under a Creative Commons Attribution-NonCommercial-NoDerivatives 4.0 International License.
All rights reserved, is not entitled to any person of institution or entity reissue of this book, or part thereof, or transmitted in any form or mode of dodes of transmission of information, whether electronic or mechanical, including photocopying, recording, or storage.and retrieval, without written permission from the rights holders.