Direct evidence of Quranic grammar lesson When Khalil ibn Ahmad (d. 175 AH) in his book as sentencesm and in the book of (Sibawayh) The study of meaning and grammar explanatory givens
Reiad Karim Abdullah ALBudairi
Abstract
the regions, Mtafqata sense, is Mokhtfattah, Fboathma read the reader is correct in expressing the meaning. Tell a glorified and exalted, as he made the night a home, because he lives it every day and moving, and the rest, Vistqr in his home and his abode. (Aa: Mosque of the statement in the interpretation of the Koran 7: 283, the argument of Ibn Khalouet 146) I do not see it as well, but the meaning the meaning of the name of the actor, including the recipe is Mnonh D to move continuously inform the future, though the meaning that make it a home has always been without the will of the meaning of regeneration which Ptaaqbh with the day and this meaning and that was okay and the fact that Allah will grant the night, but narrow and verse Blfezha atmosphere allows high and wide and started to act a sign of regeneration, which means succession so meaning to mention the day and night. But set the sun and the moon on the meaning of the act indicates the regeneration of the meaning of succession, which befits the sense that he sees the researcher from having to read the reaction of the broad meaning of the succession of night and day, corresponding to the sun and the moon (and night (day and the sun) and the Moon). This is what I see from the art installation of the gateway Quranic Alajaz on the property and reduce the term with the convergence of the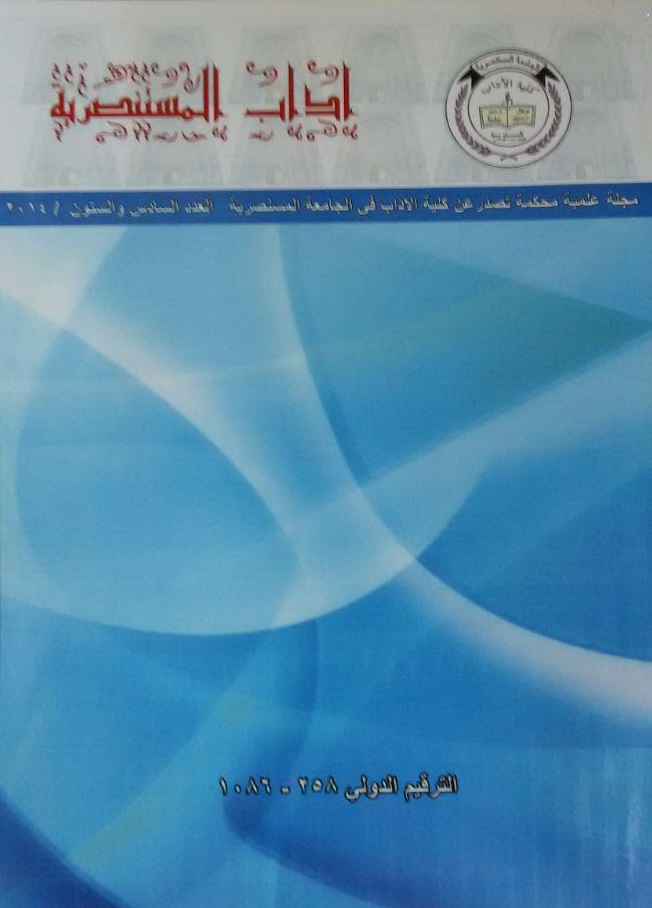 How to Cite
ABDULLAH ALBUDAIRI, Reiad Karim. Direct evidence of Quranic grammar lesson When Khalil ibn Ahmad (d. 175 AH) in his book as sentencesm and in the book of (Sibawayh) The study of meaning and grammar explanatory givens.
Mustansiriyah Journal of Arts (MuJA)
, [S.l.], n. 66, p. 1:60, sep. 2018. ISSN 0258-1086. Available at: <
http://amm.uomustansiriyah.edu.iq/index.php/mustansiriyah/article/view/384
>. Date accessed: 06 dec. 2021.
This work is licensed under a Creative Commons Attribution-NonCommercial-NoDerivatives 4.0 International License.
All rights reserved, is not entitled to any person of institution or entity reissue of this book, or part thereof, or transmitted in any form or mode of dodes of transmission of information, whether electronic or mechanical, including photocopying, recording, or storage.and retrieval, without written permission from the rights holders.