The Cohesion in surat AL- Rahman A Study domain text linguistics
dr. Sa'eed Salman jabur

Asst.prof.dr. Aseel mit'ab al janabi
Abstract
This study aims to declare the secrets of the cohesion of the koranic text in Surat AL- Rahman. It started to mention the linguistic meaniny, idiomatic and connected relationship among them. We discussed the elements and implementx of the connection in Surat AL- Rahman, it is the link.We studied the link with means. After that we talked about repetition and its kind, like phonic repetition and shapely repetition that contained repetition of expression and repetition of the sentence and then we studied the meaning ful repetition.We referred to the study of favor trans for mation in the beginning of Surat AL- Rahman and exolained the trans for mation in pronouns names of singal and linking nauns and finally showed the secrets the deletion of the cohesion of the text that passes the borders of the senteuce to great linguistics unity, it is the text.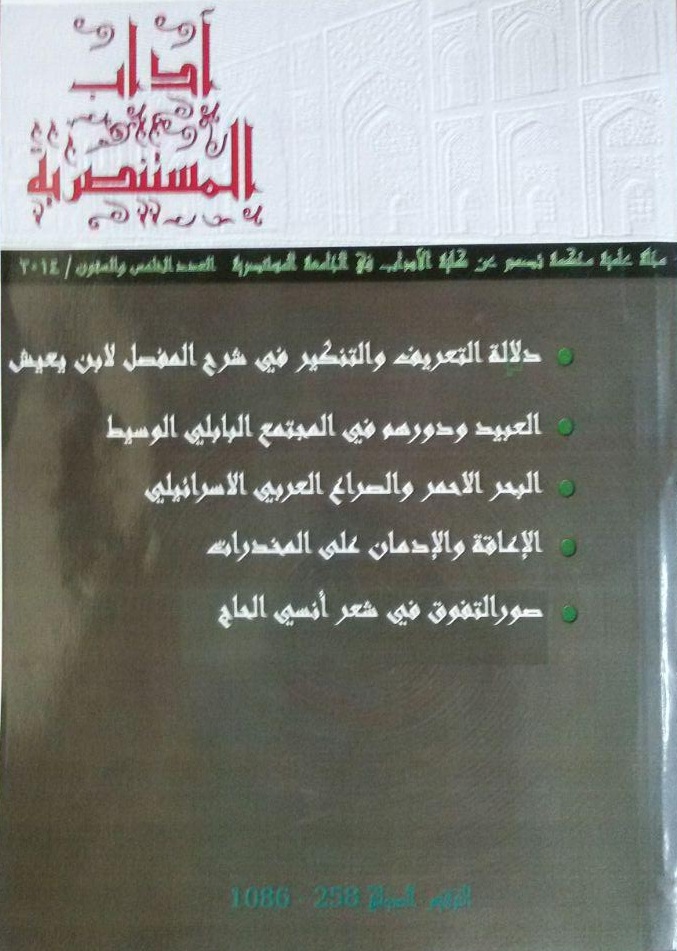 This work is licensed under a Creative Commons Attribution-NonCommercial-NoDerivatives 4.0 International License.
All rights reserved, is not entitled to any person of institution or entity reissue of this book, or part thereof, or transmitted in any form or mode of dodes of transmission of information, whether electronic or mechanical, including photocopying, recording, or storage.and retrieval, without written permission from the rights holders.