The phonetic Phenomena in book of Tahseel ein Al- Thahab min Maadn Jawahr Al- Adab in the science of Majazat Al- Arab
Abstract
In the name of Allah the most merciful the most grace Many thanks for Allah the God of earths and heavens and prayers on the master of the prophets Mohammad "prayers and peace be upon him" on his family , his companions and his followers till the doom day. The above mentioned book for Al- aalam Al- Shantamry who is Abo Al- Hajaj Yousif bn Sulaiman bn Esa and in some references he was Yousif bn Esa "died 410 A. H.", is one of the important explanations to summarize the meanings of sebawayh verses with the showing of the purpose of sebawayh use for them, so the student can study them all, and what assured that what was abo Al- Hajaj said: this book was written, summarized, and decorated by the order of Al- Ma'tathid bil-lah the victorious by Allah commands Abo Amro Abad bn Muhammad …gave his orders to extract the verses of sebawayh Abi bishir Amro bn athman bn Kanbar-may God merry be upon him and summarize them from that book, collect them in away that facilitated their reading by the student" and the importance of this book came from its containing the four arts of the Arabic language phonetics, grammar, phonetic arts and the dictionary and these four arts were compared to their references which showed the meanings Sebawayh wanted to convey and we chose the phonetic side at this book. And we wrote for this study a preface on the concept of phonetic in language and idiomatic. Seeking the blesses of Allah only.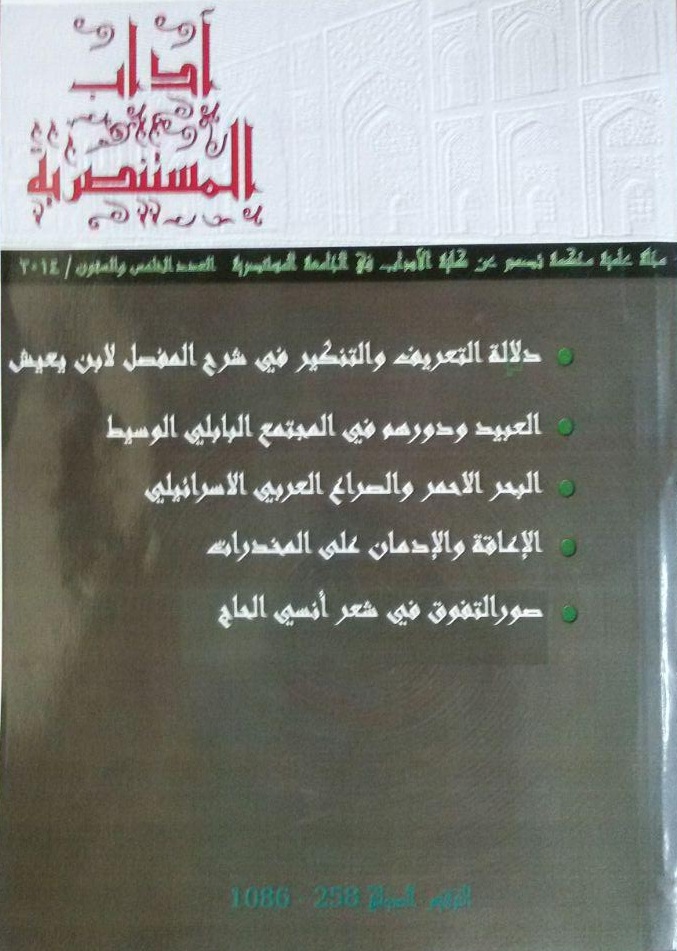 This work is licensed under a Creative Commons Attribution-NonCommercial-NoDerivatives 4.0 International License.
All rights reserved, is not entitled to any person of institution or entity reissue of this book, or part thereof, or transmitted in any form or mode of dodes of transmission of information, whether electronic or mechanical, including photocopying, recording, or storage.and retrieval, without written permission from the rights holders.