Indication of the defining and non- definiing in the explanation of al-mofasal Ibn Yaîche
Abstract
The research discuss the defining and non-definiing of the attributes of the Arabic language entered in the overall doors grammar lesson because each of its purposes and its implications and their respective provisions do not penetrates the other party.This Search try to stand at the doors that have been used by the indefinite article or knowledge when Ibn Yaîche in his mofasal, and also by inference mothers wrote Arabic grammar old and new; as it divided the scientific article in the form of Investigation. The scientific method was a way to study it , and that' s the The purpose to stand on (Indication indefinite article or knowledge), this section did not meet there right of the study, and did not single out a search of its own depending on the researcher's knowledge , and the search included by important thing findings of the research results .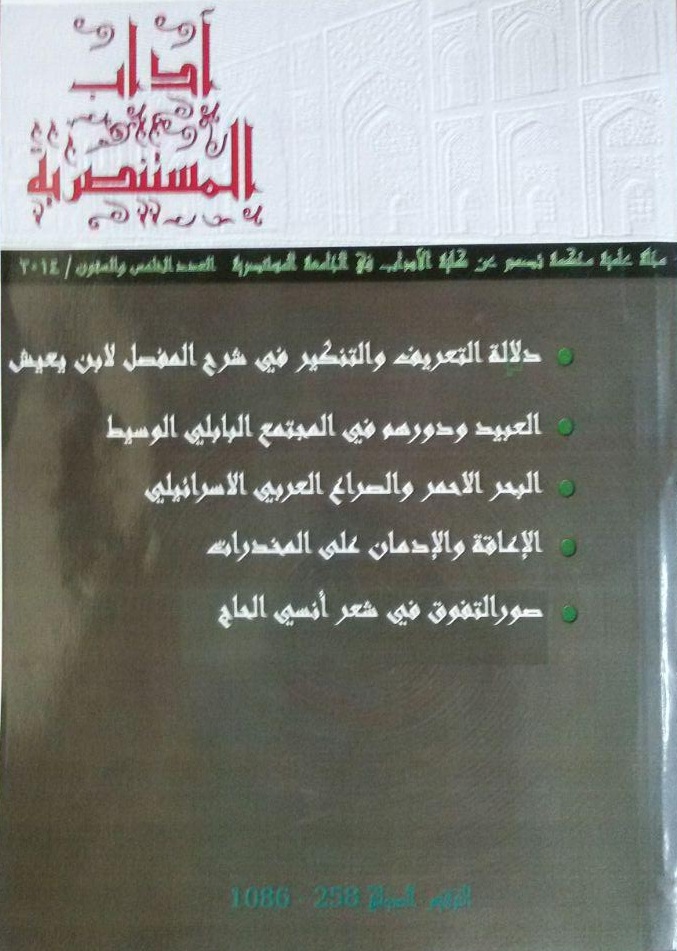 This work is licensed under a Creative Commons Attribution-NonCommercial-NoDerivatives 4.0 International License.
All rights reserved, is not entitled to any person of institution or entity reissue of this book, or part thereof, or transmitted in any form or mode of dodes of transmission of information, whether electronic or mechanical, including photocopying, recording, or storage.and retrieval, without written permission from the rights holders.