Noise pollution and its impact on the environment, the health of the consumer
Hashum Jafar Abdul Hassan
Abstract
This research aims to find out some concepts of noise pollution and its causes, types and subjected to an individual within the environment of Iraq through segments of society and at various levels age and pension through a survey of 200 people were randomly selected from some shops district of Aden's Saab district. The research concluded that the Iraqi environment at the moment is a source of danger to human health and consumers of public service through a disease of stress and nervous tension and Hearing, high blood pressure and other, as a result various reasons of traffic chaos overwhelming and bustle of the generators and the chaos of the market, and many of the etiology Other noise.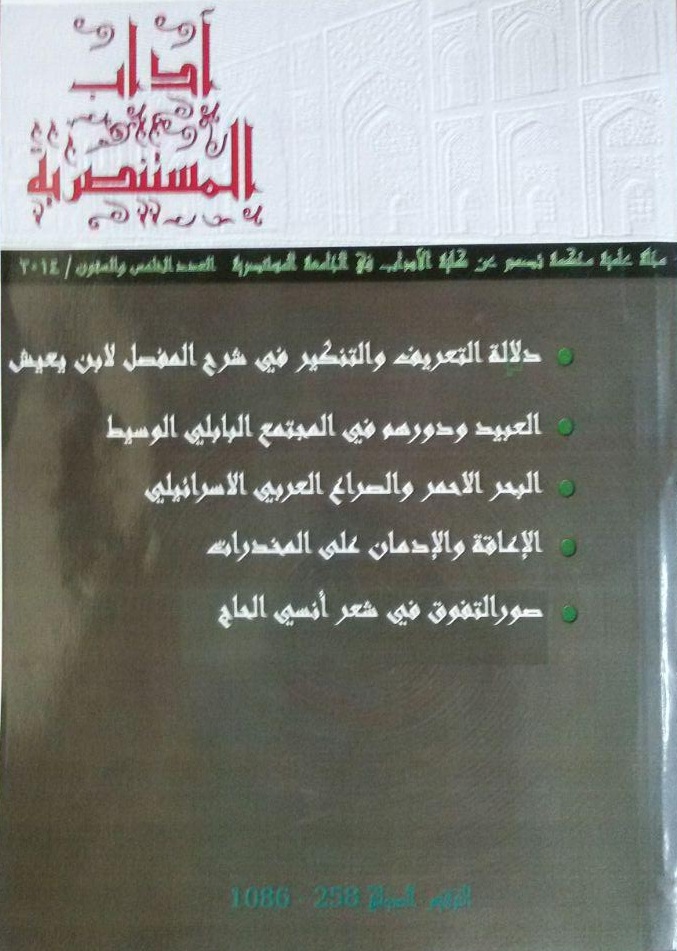 This work is licensed under a Creative Commons Attribution-NonCommercial-NoDerivatives 4.0 International License.
All rights reserved, is not entitled to any person of institution or entity reissue of this book, or part thereof, or transmitted in any form or mode of dodes of transmission of information, whether electronic or mechanical, including photocopying, recording, or storage.and retrieval, without written permission from the rights holders.