Participations Of Egyptian Scientists In The Recovery Of Intellectual Movement In Egypt In Fourth Century AH/ Tenth Century AD
Abstract
This research is aiming to focus the light on the most Scientifics and thinkers, sophists, literatures and historians who have been shown by their works in Egypt during the fourth century A.H. and they took from the mosques of "Amro Bin Al-A'as" and "Ahmed Bin Toloun" as their cultural centers.Egypt became the center of Islamic world and the core of its flowing scientific activity which led to prosperity of intellectual movement in Egypt. The efforts of many participated in its recovery through the paying attention to scientists and scholars and providing everything necessary for its continuing and rising for its effect to reach all parts of Islamic Arab Nation until many scientists and scholars traveled towards it to gain its culture and supremacy in all fields of science.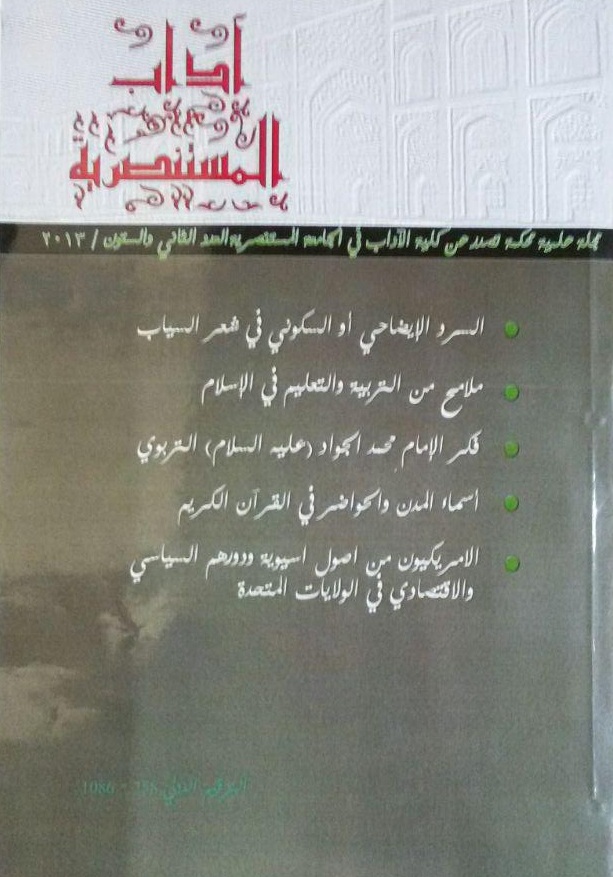 This work is licensed under a Creative Commons Attribution-NonCommercial-NoDerivatives 4.0 International License.
All rights reserved, is not entitled to any person of institution or entity reissue of this book, or part thereof, or transmitted in any form or mode of dodes of transmission of information, whether electronic or mechanical, including photocopying, recording, or storage.and retrieval, without written permission from the rights holders.