Al sharif al idrissi,describing of Al shamiya religious monuments in his book picnic al mushtaq in penetrating prospects
Bashar Abd Al Jabbar Shebib
Abstract
Of findings research is that Idrissi is of the greatest geographic Arabs in the sixth century AH, particularly voyage by and are the basis of Arab scholars in the supply of science and Know ledge direct ly and it seems he took scientific know ledge that prevailed in his day knew jurisprudence and speech and language as well as other sciences, suarithmetic, geometry, astronomy,geography,science and herbal attributed to him by many works in geography and plant and maps. And a visit to Sicily only cause of his scientific and thus had a signifiticant impact in his works and even Maps and desire king in preparation Encyclopedia geographic include the world was his great book (Nuzhat penetrate the prospects) where it is known as the book of roger or book Alrjari was one of geographer Muslims who visited the Levant during the Crusades Vord signals important with respect to shrines and religious Christian and was careful to mention because of his relation ship with King Roger of Sicily ,especially that of the Levant ,was Diar prophets and center righteous and holy land ,including mosques and convents ,schools, ligaments and angles andGorges.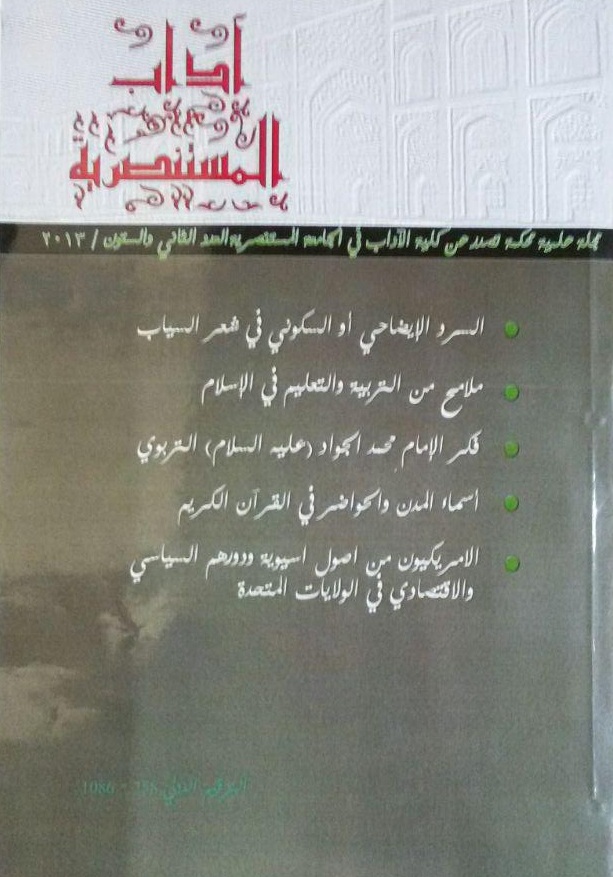 This work is licensed under a Creative Commons Attribution-NonCommercial-NoDerivatives 4.0 International License.
All rights reserved, is not entitled to any person of institution or entity reissue of this book, or part thereof, or transmitted in any form or mode of dodes of transmission of information, whether electronic or mechanical, including photocopying, recording, or storage.and retrieval, without written permission from the rights holders.