American - Egyptian Relations during President Hosni Mubarak's reign: A Historical- Political Study
Abstract
This research deals with the nature of Egyptian - American relations during President Hosni Mubarak's reign, as these relations were not on the same manner. it exposes the reality of the Relations during The reign of President Hosni Mubarak's, which Reflected the requirements of their common interests, and regional circumstances, and characterized by cooperation and Mutual coordination at the beginning, then tepidity and separation in the last period of Mubarak's reign.Despite their cooperation was at its peak, but since 2001 these relations went throw a crucial period, as The American Administration directed crucial criticism to the Egyptian Political system Claimed its deriation from the Democratic method. That was cleared when Mubarak's stopped visiting The United States of America for along time after visiting it continuously during the one year. the relations continued to be tepid until the end of Mubarak's reign in 2011 after a large peaceful public Revolution which brought Egypt to a new Rule leding by the Muslim Brotherhood.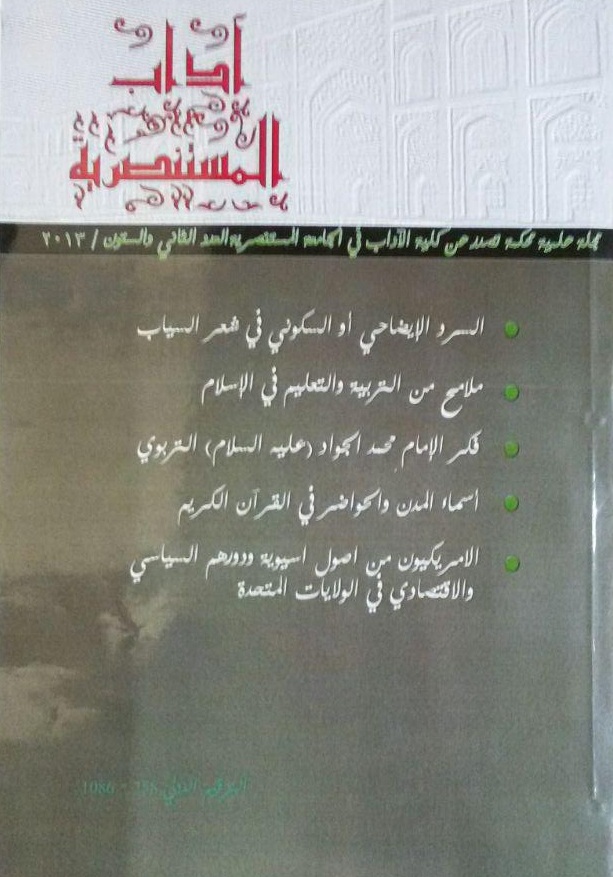 This work is licensed under a Creative Commons Attribution-NonCommercial-NoDerivatives 4.0 International License.
All rights reserved, is not entitled to any person of institution or entity reissue of this book, or part thereof, or transmitted in any form or mode of dodes of transmission of information, whether electronic or mechanical, including photocopying, recording, or storage.and retrieval, without written permission from the rights holders.