Noun after (except) in the exception relating to an unfixed
PH.D. Ali Nasser mohammed
Abstract
The study dealt with the dispute between Arab Scientists applicants to express the fact, after the name (except) in the exception relating to is positive, in about our saying: (the students did not succeed except Mohammed), and built on this dispute out of trouble in understanding the significance of the language text, with an indication of weaknesses in directing grammarians to this issue, and out another opinion contrary to what went to them Candidates.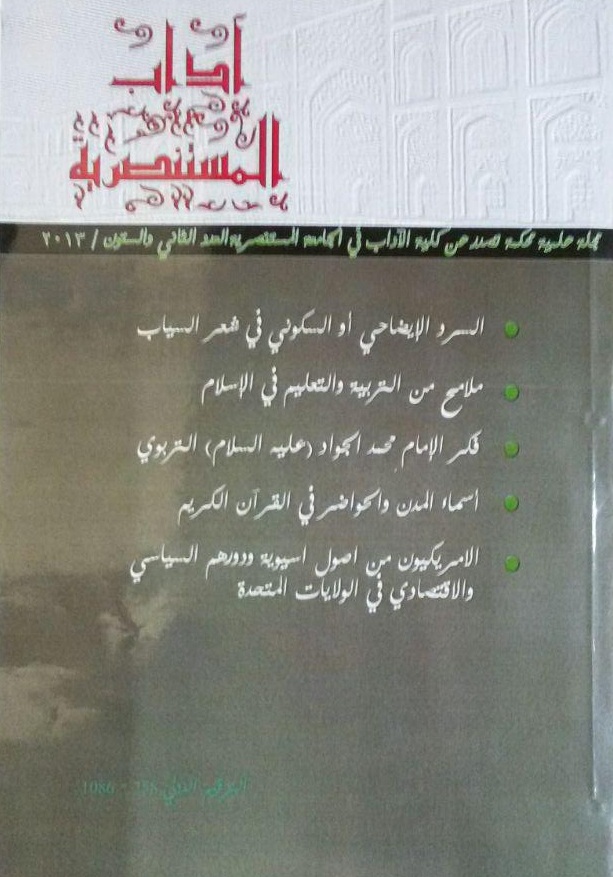 This work is licensed under a Creative Commons Attribution-NonCommercial-NoDerivatives 4.0 International License.
All rights reserved, is not entitled to any person of institution or entity reissue of this book, or part thereof, or transmitted in any form or mode of dodes of transmission of information, whether electronic or mechanical, including photocopying, recording, or storage.and retrieval, without written permission from the rights holders.