Entering of the disabled into the society
Luct. Dr. Intisar Mohammad Jawad
Abstract
The title of our research " Entering of the disabled into the society" is a subject that serve both of the disabled and society at the same time and the entering program is of importance where we tried to show that in our research where it include in its introduction, the research problem, its importance, its goals and its fields. As for chapter one and its title was the program of educational entering for the disabled in the society inquiry one of it was entitled the scientific concepts and idioms, inquiry two contained Iraqi study, Arabic study and foreign study, and inquiry three was entitled the machinery of entering the disabled into the society and the categories of pupils who have difficulties in learning and the reasons of these difficulties and after that we showed the most important problems where these pupils who are in need of educational entering and then we showed the most important types of educational entering and the trends toward the thought of educational entering, finally we wrote an important subject in this chapter and that is the most important pros of the educational entering for the disabled and then we identified the most important cons of this program, then came the field study in chapter two to include in inquiry one the research curriculum and the most important axies were shown in detail from identifying the sample, testing the credibility, showing data gathering means, measuring the bill credibility, and bill stability, showing the basic data for the sample units came in the first axis, as for the second axis we showed the specialized questions about the operation of entering the disabled into society. As foe inquiry two in this chapter it showed the most important results and recommendations came out by this research.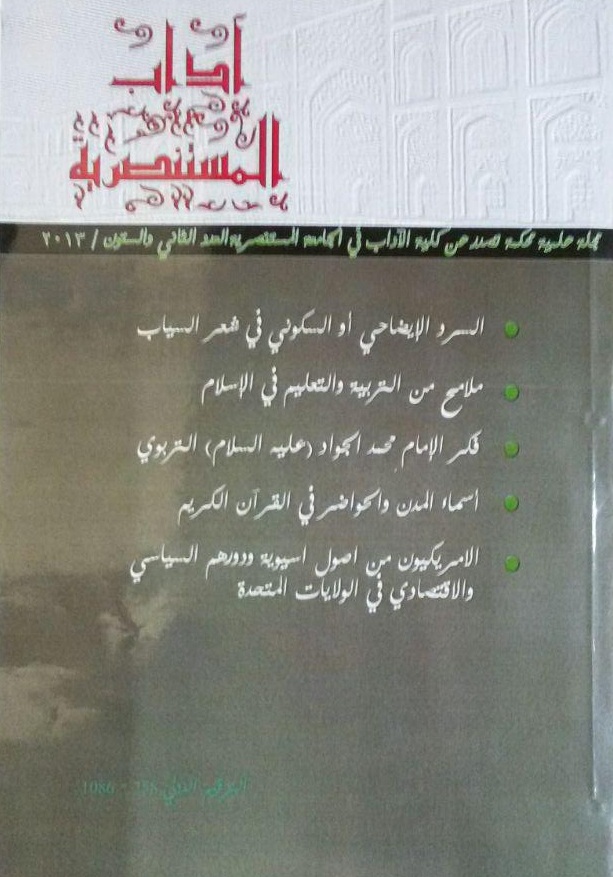 This work is licensed under a Creative Commons Attribution-NonCommercial-NoDerivatives 4.0 International License.
All rights reserved, is not entitled to any person of institution or entity reissue of this book, or part thereof, or transmitted in any form or mode of dodes of transmission of information, whether electronic or mechanical, including photocopying, recording, or storage.and retrieval, without written permission from the rights holders.