The Cultural Bearings of Elite Writings and their Consumption
Fa'ez Hato Al-Shara Sana Saget Hadab
Abstract
Based on the context of the literary work, which affects its wording as well as its readability by the targeted audience, the writings of the intellectual elite reflect to certain extent their position toward the authority and the people: whether the elite support or oppose this authority, and what is their stand toward the social situation of their times. This paper studies the cultural bearings and contexts of selected poems whose authors meant to comment on their contemporary events in relation to authority-people relationship, revealing their support or opposition of the ruling class, and also their stand toward the surrounding social milieu. For the purpose of this study, three poems were selected, written by distinguished poets who were, and still are, enjoying strong presence in the literary world as well as enjoying remarkable place in the memory of modern readers. These are: Di'ble al-Khuzaee, Mutanabi, and Youssef al-Ramadi. Each selected poem represents different historical and social backgrounds, and addresses different theme associated with the subject of the relationship between the authority and the people and each is studied in relation to three points: dominance, opposition and interaction.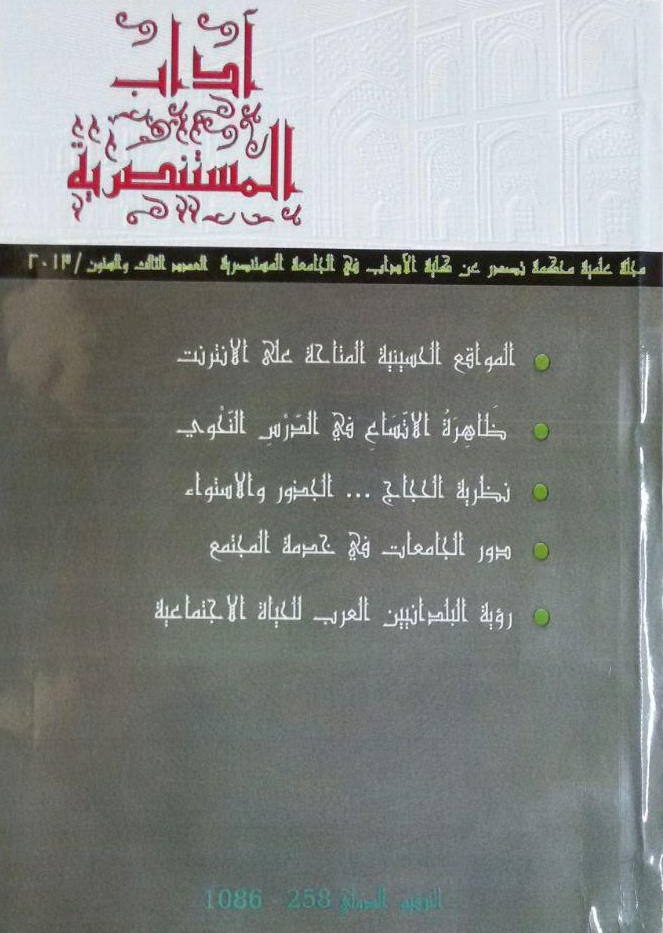 This work is licensed under a Creative Commons Attribution-NonCommercial-NoDerivatives 4.0 International License.
All rights reserved, is not entitled to any person of institution or entity reissue of this book, or part thereof, or transmitted in any form or mode of dodes of transmission of information, whether electronic or mechanical, including photocopying, recording, or storage.and retrieval, without written permission from the rights holders.