Extension In Grammatical Treatment A Reading In Abu Ali Al-Farisi's Thought
Abstract
Extension is a linguistic and rhetorical phenomenon which was treated by Arab traditional linguists. This is true due to the fact that the phenomenon was described terminologically and in terms of content. However, the connection between content and terminological treatment was rather vague.Abu Ali al-Farisi(d.377h.),one of traditional Arab famous grammarians, gave many hints about extension, though he did not devote a separate category to it. The present paper is an attempt to uncover these hints; of these (1) he delimits its boundaries, (2) the reasons behind it, (3) and how different it is from poetic necessity. al-Farisi holds the view that the phenomenon should be primarily accounted for with reference to its basic use. The paper surveys his views as noticed in ten of his writings as far as the topic under study is concerned. By the way, the paper has confined itself to grammatical extension.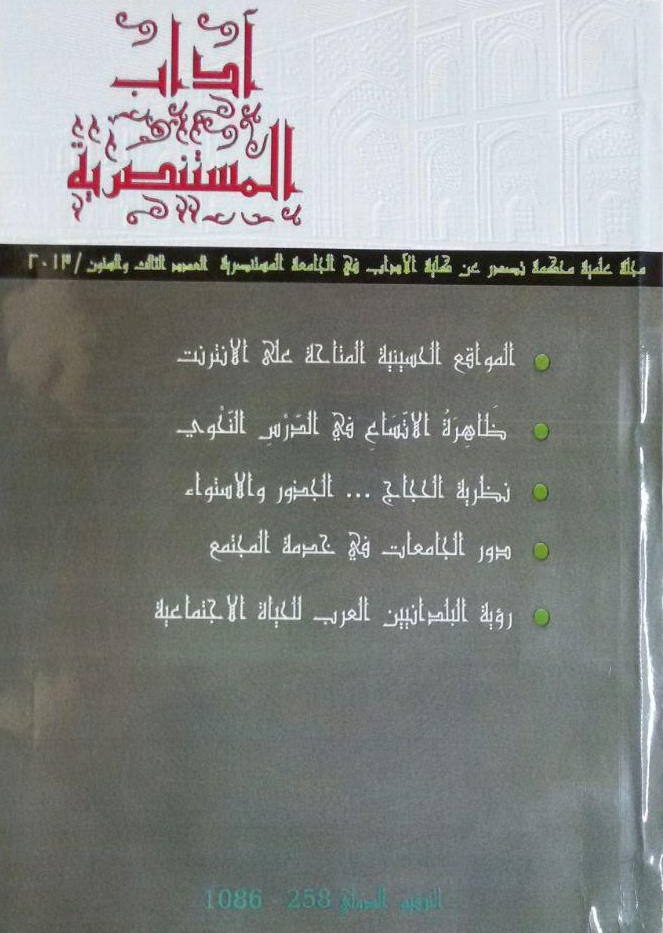 This work is licensed under a Creative Commons Attribution-NonCommercial-NoDerivatives 4.0 International License.
All rights reserved, is not entitled to any person of institution or entity reissue of this book, or part thereof, or transmitted in any form or mode of dodes of transmission of information, whether electronic or mechanical, including photocopying, recording, or storage.and retrieval, without written permission from the rights holders.