The Visibility of Albuldanyen Arabs to the Social Life in the Bulgarians, Russians and Caspian
Eman Ahmed Jabir ايمان احمد جابر
Abstract
The attention of Arabs and Muslims in Europe was not surprising, but it's for their thoughts who wishes to investigate its territory and get knowledge about it's the nature and as well as to identify the human and economic aspects, And there are several reasons for this interest such as the Arab Islamic Jihad motive in Europe, As well as travels and the release of prisoners, trade and other motives, and that albuldanyen Arabs penetrated the west and east land and they knew a lot of the customs and traditions of those countries that visited by them, and how different from one country to another, and have been identified on the social life of the country Bulgarians, Russians and Caspian through their site and their habit and their migration and resettlement places, and the arrival of islam to them and their religious habits and their qualities, temperament and social traditions, and how is it different from one country to another.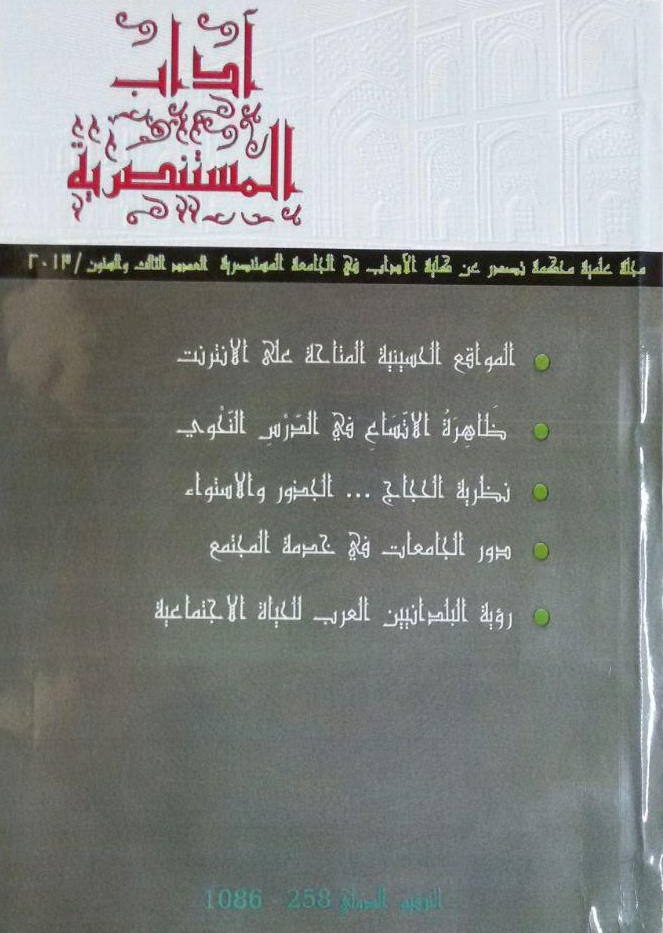 This work is licensed under a Creative Commons Attribution-NonCommercial-NoDerivatives 4.0 International License.
All rights reserved, is not entitled to any person of institution or entity reissue of this book, or part thereof, or transmitted in any form or mode of dodes of transmission of information, whether electronic or mechanical, including photocopying, recording, or storage.and retrieval, without written permission from the rights holders.