Amro ibn al-Alahtm Objective study of rhetorical
Abstract
I did not find in search of books on poetry Amr ibn Alahtm in different sources but Maketbh d. Saud Mahmoud Abdel Jaber in the introduction to his book (b hair Zubriqan bin Badr, Amr ibn al-Alahtm) and has preferred to lead in writing it, but that those writing were not meet the required purpose of study the poet because he was the interest of the poetry of Ibn Alahtm rather than scholars have therefore found it appropriate to write about his hair objective study of search in which the purposes of poetry, which dealt with, then offer him a technical study Abyan where his care tactics rhetorical and exile and the question and the condition and Altaatmam and demand and the dialogue and start the neighbor and the drain and start semi-wholesale and wholesale face and use the poet different styles which are aware of the statement in his poetry, such as simile and metaphor and metonymy and the symbol and then showed some aspects of nature that appeared in his poetry such as the names of animals or places or times or lightning, rain or spears and swords, and then stood on some examples of intertextuality in his hair and finally I would like to mention that I limited myself (hair) in the margins instead of mentioning the name of the book is marked by the investigator's hair (Zubriqan bin Amr ibn al-Badr and Alahtm) for the purpose of brevity.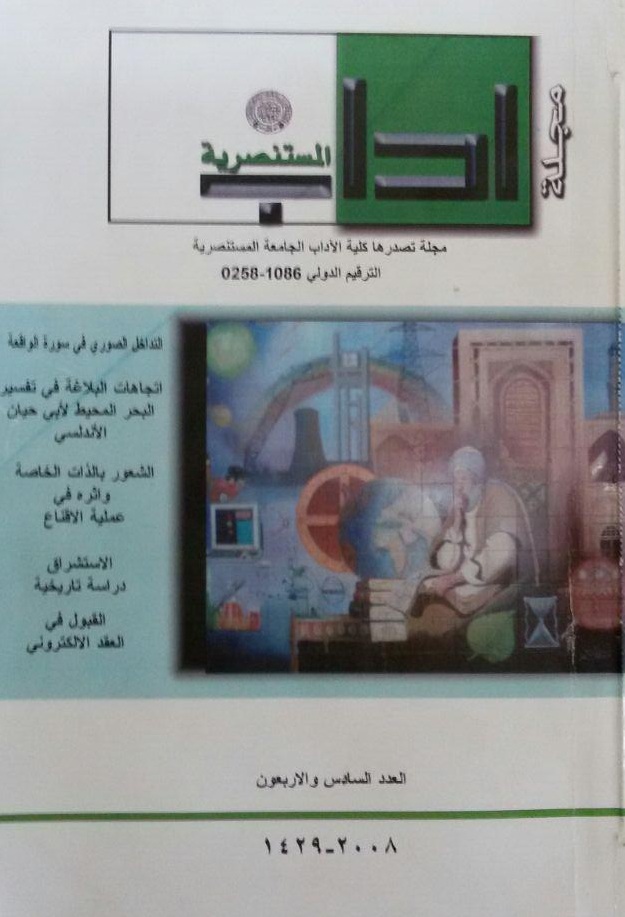 This work is licensed under a Creative Commons Attribution-NonCommercial-NoDerivatives 4.0 International License.
All rights reserved, is not entitled to any person of institution or entity reissue of this book, or part thereof, or transmitted in any form or mode of dodes of transmission of information, whether electronic or mechanical, including photocopying, recording, or storage.and retrieval, without written permission from the rights holders.