Translating English Military Neologisms into Arabic
Raheem Challoub Seber Al – Kaabi
Abstract
The study examines the translation of military neologism to see how to deal with them. It highlights the translation problems caused by linguistic differences.It also categorizes these neologisms according to the standpoint of their formation and the criteria of use and of translational occurrences in English. By evaluating the correctness and the effectiveness of the neological translations. It attempts to provide some appropriate renditions for some military neologisms .the study is conducted with categories by including strategies such as translation through near equivalent, Explanation, Loan translation and standard / recognized translation as primary research method to obtain data which are then complemented by means of textual analyses of the terms. The findings of the analysis of neologisms to translators are to have the background information about the subject matter of military neologisms to help them understand the concepts embodied there in, and so render the messages properly. Achieving a translational equivalent of a military neologism without considering its contextual use is not an easy task. The dictionary is not the only source to resort to in dealing with the meanings of such neologisms of military expressions. Some additions are needed to compensate the missing information in the translations so that the original can be retained.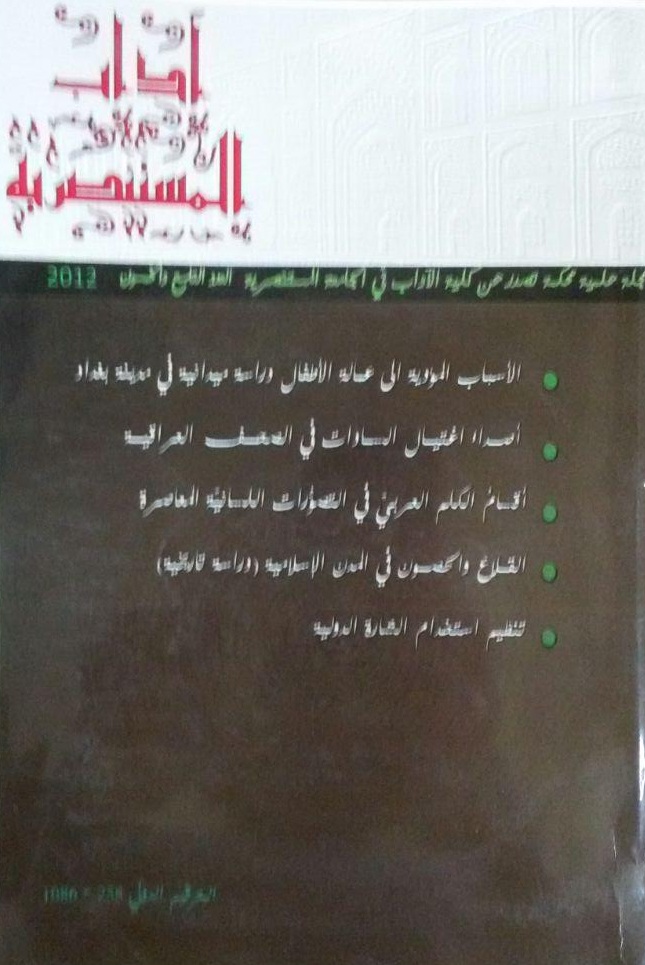 This work is licensed under a Creative Commons Attribution-NonCommercial-NoDerivatives 4.0 International License.
All rights reserved, is not entitled to any person of institution or entity reissue of this book, or part thereof, or transmitted in any form or mode of dodes of transmission of information, whether electronic or mechanical, including photocopying, recording, or storage.and retrieval, without written permission from the rights holders.