Meanings within Meanings: A Study of Metaphors in August Wilson's Fences
Abstract
The American playwright August Wilson uses metaphors in most of his plays as main instruments to reveal the life of the black society in his time. His plays are almost always "realistic"; they have to do with everyday people in everyday situations. Almost all his characters are black, and they speak an African-American dialect similar to the one spoken in his native Pittsburgh. Wilson is one of the most influential and successful Afro-American playwright writing in the second half of the 20th century. Among his famous plays are Joe Turner's Come and Gone, Ma Rainey's Black Bottom and his first Pulitzer Prize winning play, Fences. The present paper discusses the use of metaphors in Wilson's famous play Fences. The paper starts with a brief introduction to metaphor, then it moves directly to exhibit the metaphors used in Fences and their significance in enriching meanings of the play. This study illustrates "baseball", "fences", "death", "rose" and "garden" as the main images to reveal the inner reality of Troy Maxon, the main character in Fences. Analyzing these metaphors within the scope of the play, explores how they intermingle with the themes to present various meanings. The paper ends with a conclusion which states briefly the main findings of the study.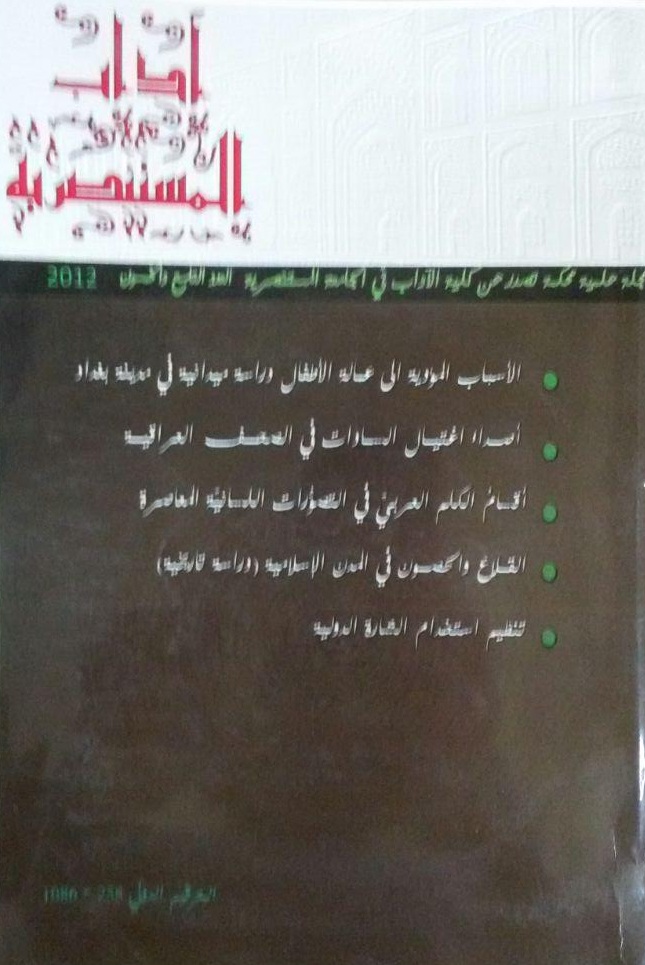 This work is licensed under a Creative Commons Attribution-NonCommercial-NoDerivatives 4.0 International License.
All rights reserved, is not entitled to any person of institution or entity reissue of this book, or part thereof, or transmitted in any form or mode of dodes of transmission of information, whether electronic or mechanical, including photocopying, recording, or storage.and retrieval, without written permission from the rights holders.