An Empirical Study of Pragmatic Misinterpretation of Proverbs of Justice by Iraqi EFL Learners
Mukhalad Malik AL-Mutalabi
Abstract
This paper sets out to investigate Iraqi EFL learns' failure and difficulty in interpreting proverbs of justice pragmatically. It starts with theoretical presentation of proverbs as tackled and discussed by linguists and those interested in studying the importance of proverbs in language use. This includes mainly a theoretical analysis of proverbs syntactically, semantically and pragmatically illustrating the general meanings of the proverbs cited in this paper. Then, a test on EFL learners is administered to verify the assumptions of the paper. The test , represented by a group of proverbs (specifically proverbs of justice) written on papers and given to learners for the purpose of interpreting them, is applied to Fourth year stage/ Department of English/ College of Education (IbnRushd)/ University of Baghdad for the academic year 2010-2011. The responses of the learners are then analyzed aiming at clarifying the factors which lead to misinterpret them. The responses show that learners greatly misinterpret proverbs of justice mainly due to lack of pragmatic knowledge. They are also misinterpreted due to certain linguistic factors including lack of semantic knowledge and, in certain cases, total lack of linguistic knowledge. All such attributes lead to misinterpreting such kind of proverbs which are important aspect of language in general and significant means of expressive communication in particular.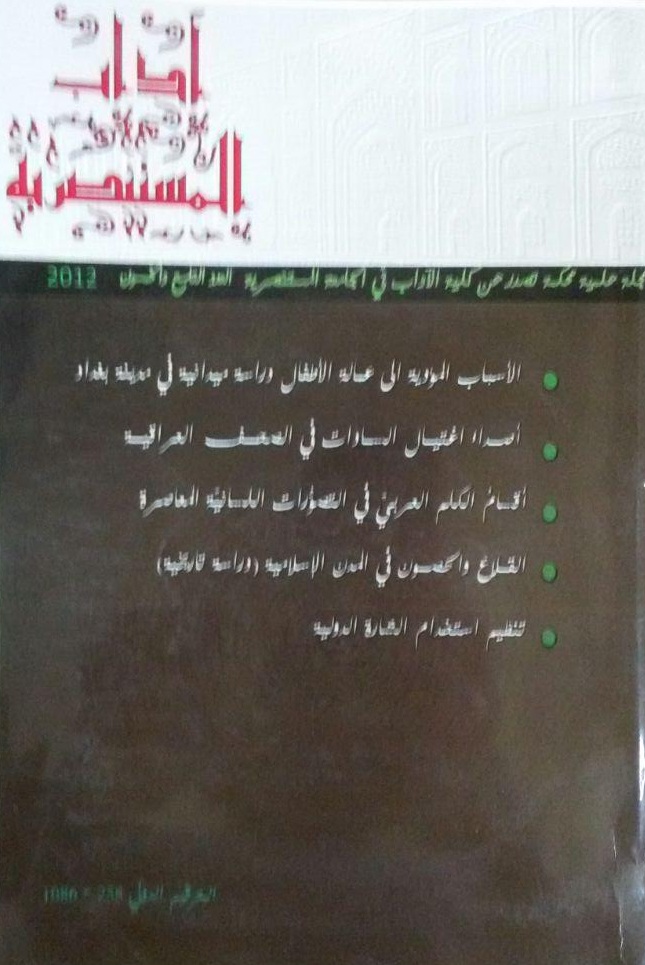 This work is licensed under a Creative Commons Attribution-NonCommercial-NoDerivatives 4.0 International License.
All rights reserved, is not entitled to any person of institution or entity reissue of this book, or part thereof, or transmitted in any form or mode of dodes of transmission of information, whether electronic or mechanical, including photocopying, recording, or storage.and retrieval, without written permission from the rights holders.