Intertextuality in the trilogy of Shakawi Al-Masri Alfasih
Abstract
Shakawi Al-Masri Alfasih, is a novel, consists of three parts: Sleeping the Rich, The Auction and Insomnia the Poor, by the Egyptian novelist Yusuf Al-Qaid, one of the first narrators used history and tradition in their narrative works. Al-Qaid employed the Tale of the Egyptian farmer who made a complaint to the Pharaoh of Egypt, and then he obtained his right. He re-tells the story again, hoping to achieve what did the farmer reach to, and however, he didn't get his own desire. Employing intertextuality added a semantic dimension to the narrative text, by making this historical event, in addition, aesthetic and technical dimensions in it, such as: using, religious, literary and historical text. It is clear that Al-Qaid did use the textual overlappings, such as: religious, literary and historical texts, where they appeared as confirming and supporting to event. These overlappings formed paradox of the event which always became included in; in addition, they differently appeared in the text. "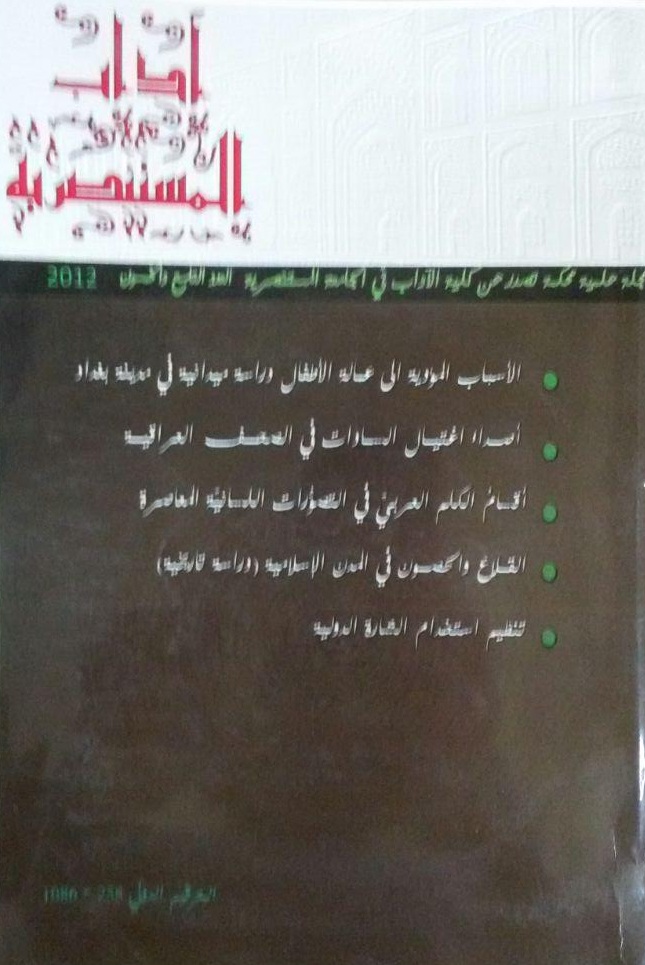 This work is licensed under a Creative Commons Attribution-NonCommercial-NoDerivatives 4.0 International License.
All rights reserved, is not entitled to any person of institution or entity reissue of this book, or part thereof, or transmitted in any form or mode of dodes of transmission of information, whether electronic or mechanical, including photocopying, recording, or storage.and retrieval, without written permission from the rights holders.