The effect of using a typical Merle Tensson Gagne and educational concepts to acquire a chemical in the fifth grade science students
Dr.Adnan Hikmat al-Bayati

Mohammed Khalil Ibrahim al-Obeidi
Abstract
The formation of scientific concepts and development of students at the fifth grade science one of the objectives of teaching science, and requires that objective approach "appropriate" includes the safety of the composition and the acquisition of scientific concepts. Has affected the ways and methods of teaching traditional prevailing in the composition and the acquisition of scientific concepts and the students absorb it.Son confirms many researchers and educators interested in teaching the concepts and the use of methods of teaching modern concepts of Penmadj and teaching strategies that give the role "of the students that the exercise of knowledge of the properties of things and situations and compare and try to distinguish between them and interpreted in the light of the attributes of the scientific information. Seeks current research to identify the effect Nmodji (Merle - Tensson) and the side in educational attainment and the acquisition of chemical concepts to fifth grade students in scientific chemistry compared to the traditional way and rub highlight the research problem as follows1 - The Alnmadj and methods in the teaching of modern educational concepts, applications for the theories of learning2 - During this Alnma c teaching staff can know the growth c the best in the acquisition of scientific Alinvahim.The use of concepts in teaching led researchers to study the most important Alnmadj educational methods and strategies for teaching concepts.Hence the importance of studying this topic for the purpose of Alnmadj stand on the effectiveness of each of them and know the effect of Nmodji (Merle - Tensson) and the educational side in the acquisition of scientific concepts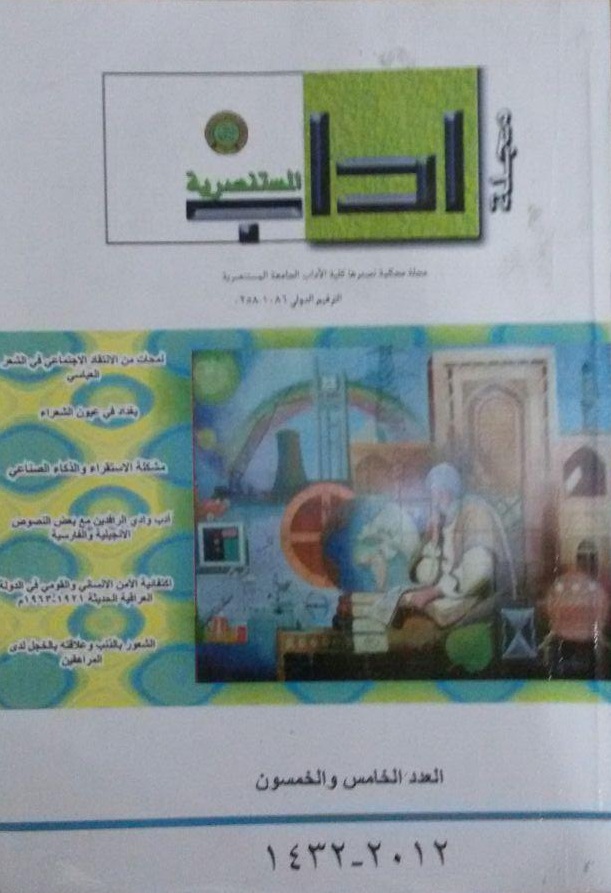 How to Cite
HIKMAT AL-BAYATI, Dr.Adnan; KHALIL IBRAHIM AL-OBEIDI, Mohammed. The effect of using a typical Merle Tensson Gagne and educational concepts to acquire a chemical in the fifth grade science students.
Mustansiriyah Journal of Arts (MuJA)
, [S.l.], n. 55, p. 1:43, aug. 2018. ISSN 0258-1086. Available at: <
http://amm.uomustansiriyah.edu.iq/index.php/mustansiriyah/article/view/678
>. Date accessed: 09 dec. 2021.
This work is licensed under a Creative Commons Attribution-NonCommercial-NoDerivatives 4.0 International License.
All rights reserved, is not entitled to any person of institution or entity reissue of this book, or part thereof, or transmitted in any form or mode of dodes of transmission of information, whether electronic or mechanical, including photocopying, recording, or storage.and retrieval, without written permission from the rights holders.