Intellectual production published in the Journal of the Faculty of Arts / University of Basra: an analytical study
Abstract
The present study aims at shedding light on the literature in the magazine of the College of Arts ( University of Basrah ) from 1968 – 1998 . It tackles the authors and the subject matters of this literature . as it is obvious , the Quantitative method has been followed in this study. The study comes up with certain conclusions. They are :- the total number of articles is ( 323 ) out of (323) articles (13) are translated . also , it is shown that there are (27) articles which are concerned . with the reviews of books . Moreover, there are (173) participants in writing the for mentioned articles . The whole articles have been classified into (12) major subject . It is shown that history comes first in having articles among other major subjects it takes (83) article . the study presents some recommendations . the most important of them are there should been attempt to publish the magazine in a systematic way . secondly , the publication of an alphapatical index to the magazine should be considered every year , accumulative index is necessary to be published every three or five years . third , the magazine should have to be materials and special eterances . four , there should be a call for the different disciplines to benefit form the analyzing and accounting studies of literature in order to build up strategies for them which enable them to direct their lecturers for authorizing and writing in the different scientific fields .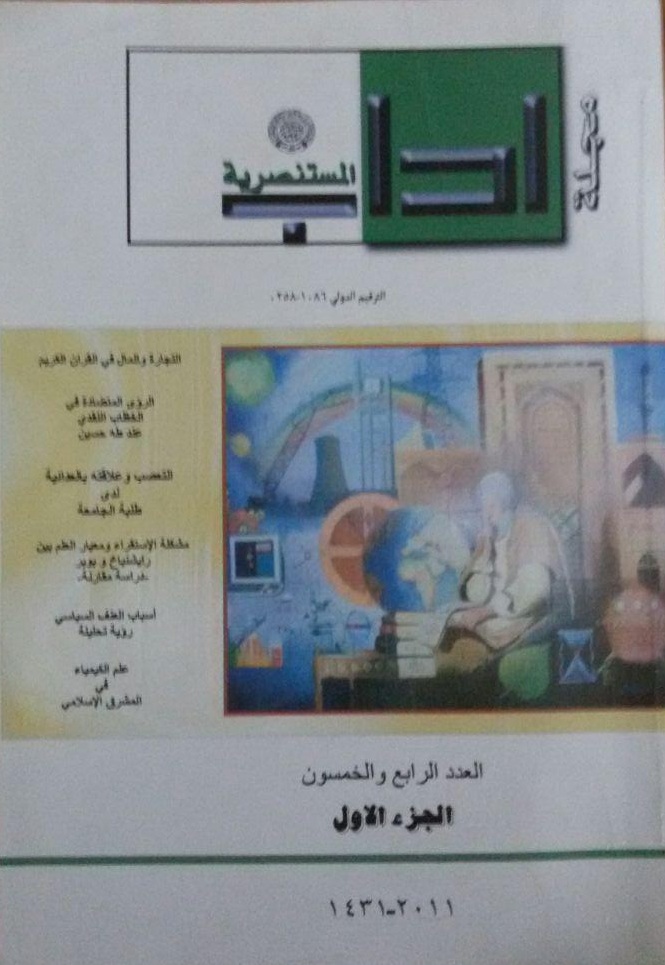 This work is licensed under a Creative Commons Attribution-NonCommercial-NoDerivatives 4.0 International License.
All rights reserved, is not entitled to any person of institution or entity reissue of this book, or part thereof, or transmitted in any form or mode of dodes of transmission of information, whether electronic or mechanical, including photocopying, recording, or storage.and retrieval, without written permission from the rights holders.