Upper Rebel poet Ali bin Mohammed Alhmany (T: 270 H or 301 H) Historical Study
Manal Hassan Aokla

Sami Hamoud al-Haj Jassim
Abstract
Emerged in the Abbasid period II, Hair revolutionary and was designed to awaken the soul, and move the emotions, sensations, and took these poems are translated in the form of verses enthusiastic, or Rthaúah after the death of every revolutionary to the Abbasid Caliphate, especially if the Rebel Alawite and took poets compete in singing their poems, indifferent to what will be on them; became the poem reflect the political reality, and social, which turned its third century; doubled poems, which did not become concerned with Altghazl women, or praise-Khalifa, or tribe, or a power or authority, it has become aimed at a renaissance Governments fair, and revolutions defend peoples Aptllagha time successor is unfair, do not take into account for his people the sanctity or really Msluba, making poems ignite the heat in the hearts of the faithful, as the Prophet said Mustafa: "The Wolde Hussein temperature in the hearts of the faithful does not cool down until the Day of Resurrection" (), which showed poems Alrthaúah since Imam Hussein () (4 e -60 e) Rebel first against injustice and continued after constantly human history, appeared to the poet who expresses the voice of the nation as well as the poet who expresses the voice of authority, especially since the first centuries of the reign of the Islamic nation was brimming with revolutions wars, uprisings, internal and external, and the establishment of the Abbasid state which began to weaken independent governments began even loyal to it and resign herself sometimes Others 0...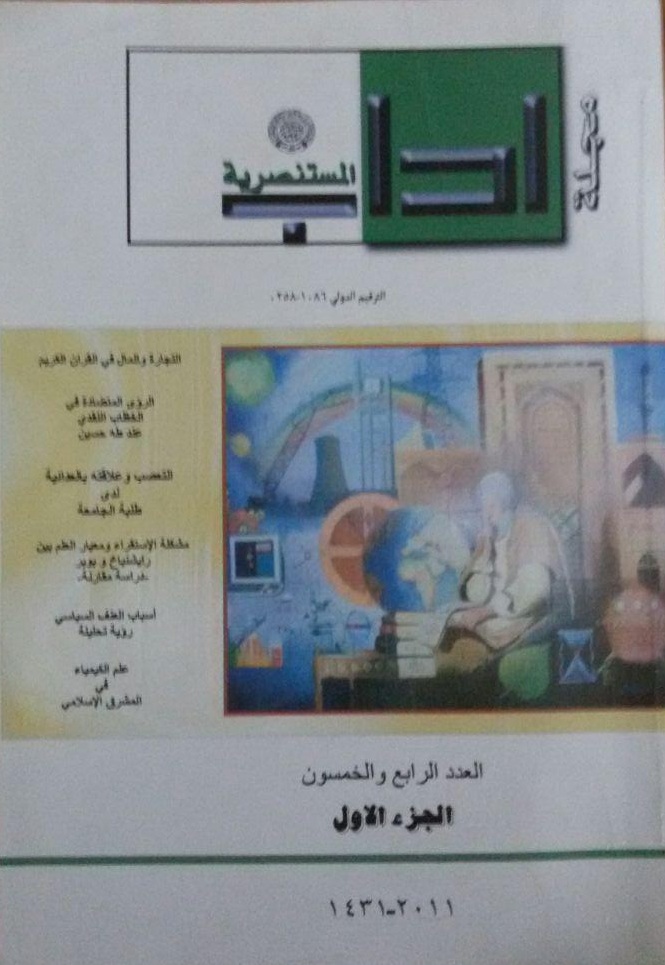 This work is licensed under a Creative Commons Attribution-NonCommercial-NoDerivatives 4.0 International License.
All rights reserved, is not entitled to any person of institution or entity reissue of this book, or part thereof, or transmitted in any form or mode of dodes of transmission of information, whether electronic or mechanical, including photocopying, recording, or storage.and retrieval, without written permission from the rights holders.