Trade and money in the Holy Quran Study of semantic
Dr.Nada Abdel Rahman Al-Shaya
Abstract
Trade craft of the month by the Arabs before Islam and after it, especially the people of Mecca to the fact that their land rocky no water nor sow they departed to the business and helped them to respect the Arabs to them because they are protectors of the Kaaba and their country - Mecca - the center of trade between Yemen and the Levant, Abyssinia (). And caravans of Quraish known the Arabs are going safe and secure roaming the length and breadth of the country, reaching Gaza and Jerusalem, Damascus and crossed the Red Sea to Abyssinia and they had two flights in the winter to Yemen and the summer trip to the Levant.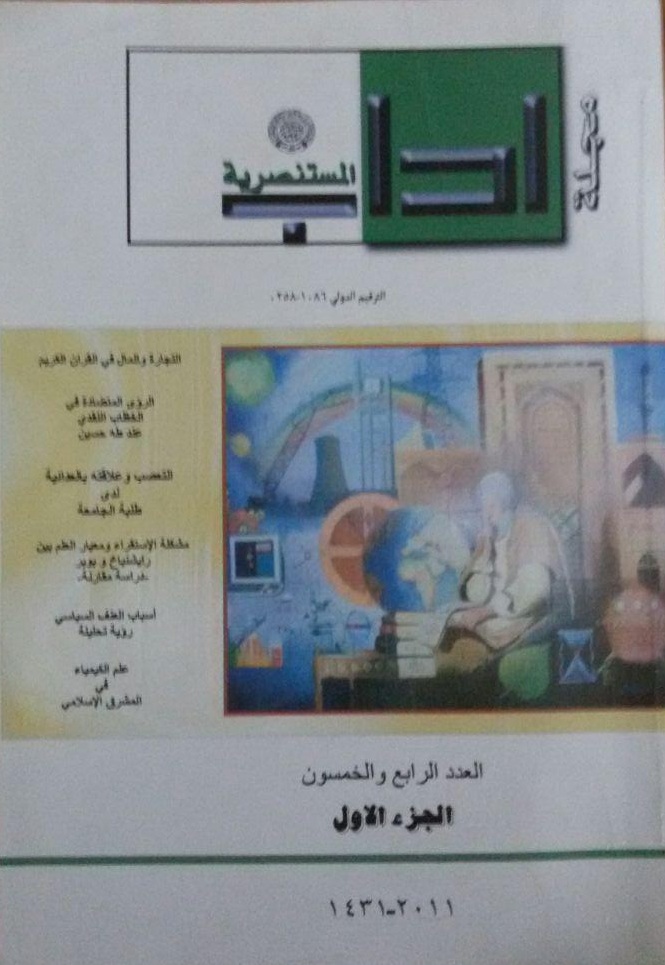 This work is licensed under a Creative Commons Attribution-NonCommercial-NoDerivatives 4.0 International License.
All rights reserved, is not entitled to any person of institution or entity reissue of this book, or part thereof, or transmitted in any form or mode of dodes of transmission of information, whether electronic or mechanical, including photocopying, recording, or storage.and retrieval, without written permission from the rights holders.