Revolution in 63 alhura- battle Historical Study
Alia Jassim Mohammed Ahmed
Abstract
Took Muawiya bin Abi Sufyan rule of the Islamic state after his contract peace with Imam Hassan bin Ali bin Abi Talib (peace be upon them), year 41 AH (1), which included conditions for front-Hasan (peace be upon him) on the Sid the most important mandate of the Covenant (2), and rapidly rolling the Denunciation of the peace and take the pledge of allegiance to his son than by making the crown prince wrote to Ziyad Treat of Basra: ((that marauding has called on the people of Kufa to pledge to increase the state of the Covenant after me, and not invasive Bohak son of your brother from you, if arrived to you in writing Pray to the people to such Madeahm him marauding, they take a pledge to increase ...)) (3).And the death of Muawiya bin Abi Sufyan became over the ruler of the Islamic state, and sent to the regions of Allegiance takes him in the city refused allegiance of Imam Hussein bin Ali (peace be upon them) and Abdullah bin Zubair (4).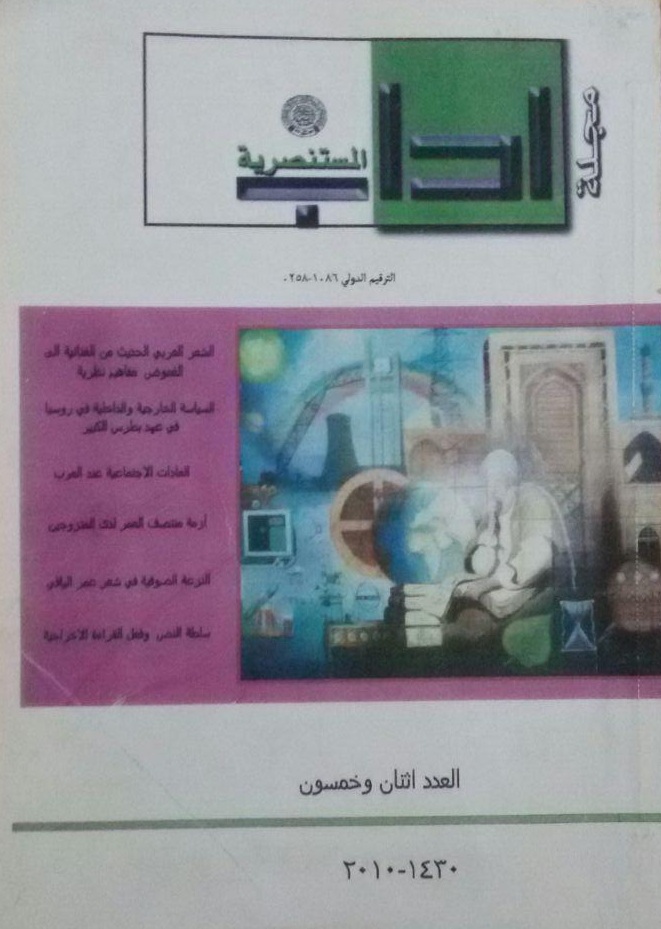 This work is licensed under a Creative Commons Attribution-NonCommercial-NoDerivatives 4.0 International License.
All rights reserved, is not entitled to any person of institution or entity reissue of this book, or part thereof, or transmitted in any form or mode of dodes of transmission of information, whether electronic or mechanical, including photocopying, recording, or storage.and retrieval, without written permission from the rights holders.