Features of the narrative In poet of Ilya Abu Madi
Dr. Suhair Saleh Abu jlod
Abstract
The relationship of poetry to enlist an old, literature has global and Mafany of epic poems the first is often talked about the heroes and events and Saroamkna, along with self-epic in the poems of Alhararab which Chiraly components of the narrative itself in epic poetry, and forgotten the features of the narrative evident in poems ignorance such as a cow brutality in pending for, however, bin Rabia (1), and the story of a bull monster one who Rumah (2), and perhaps the subject of quader is suggesting is clear from the epics of the narrative in Alhararab old, P (place) Almhjuralve represented quader, and that (time) past, which happened when this event but are the components of the narrative, down to the (event) Immigration and Maqublah the moments of farewell and separation that allows us to call them (node) quader, these components are all predispose us to enter the gate, Aovdhae narrative in Alharela The vision dramas based on the plan narrative construction has not not visible in the strict sense in Alhararab old Valdramah are not pictures of transient, and therefore to Atantj language with images and indications of a common benefit from consolidation in the recipient through the same type but are Tturmestmraly level Caourwaluaa, and Twatrentj a series of situations and events on the level of the event and action and techniques of time and space ( 3), which started to become clear in the lattice models Aktherfa Asorlahakh.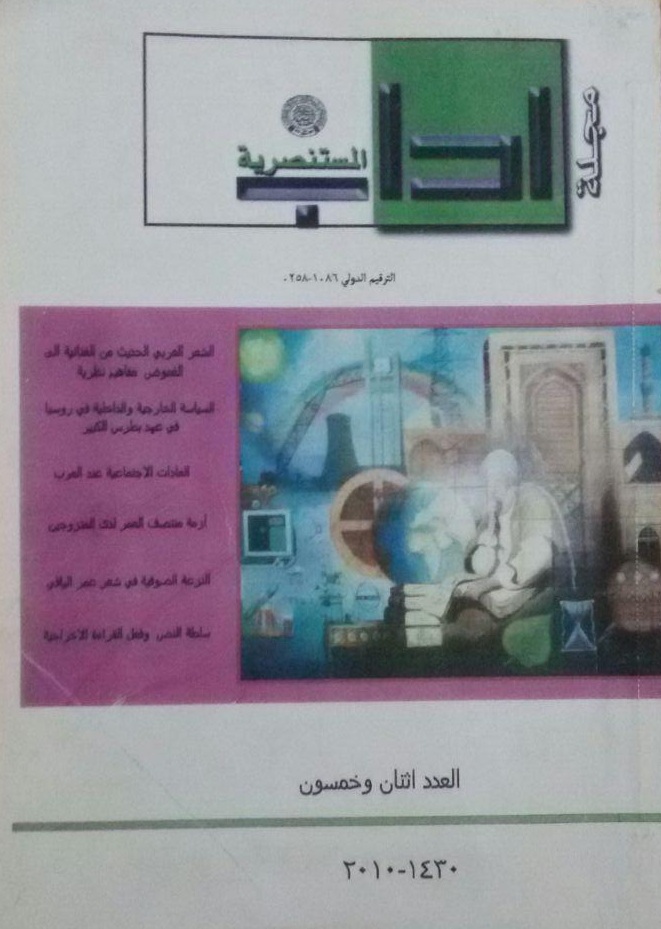 This work is licensed under a Creative Commons Attribution-NonCommercial-NoDerivatives 4.0 International License.
All rights reserved, is not entitled to any person of institution or entity reissue of this book, or part thereof, or transmitted in any form or mode of dodes of transmission of information, whether electronic or mechanical, including photocopying, recording, or storage.and retrieval, without written permission from the rights holders.