Andalusian vases in the port of Age groups and stationed (The study of objective art)
Abstract
This research entitled (vases in the hair Andalusian "age of sects and marabouts" (objective study of art), Valzahraat of subjects that received carefully poets of Andalusia, entered in most of their topics of poetry from (praise, and spinning, and lament, and reproach), was often blends the poet between virtues of women and vases sees poets of Andalusia in vases Mlameha Habib or recipes for Mamdouh, the Andalusian was a major concern, They described the types and colors, we note that the poets of Andalus surpassed poets of the Orient diversity and abundance of this article.The technical study have included the poetic language which was characterized by gently smooth words and structures that send a self-paper and freshness.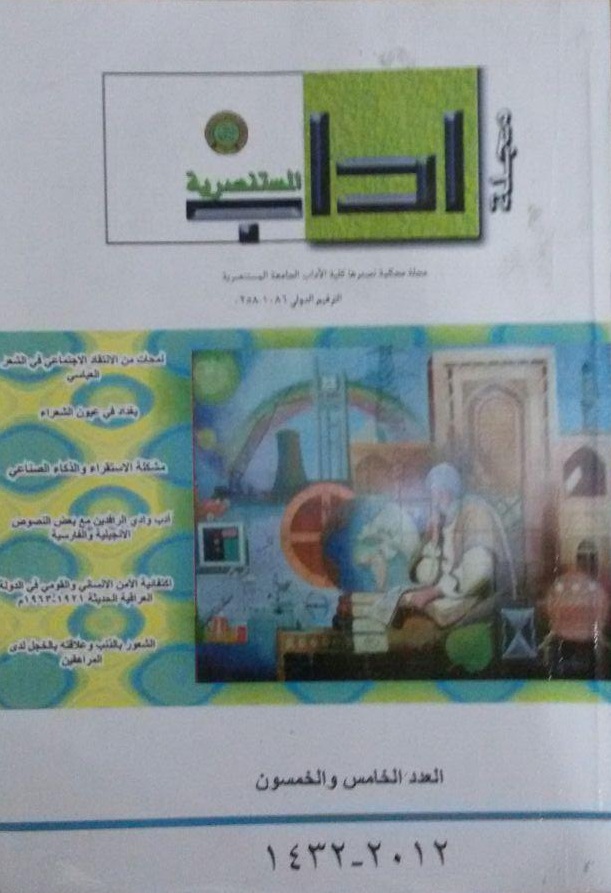 This work is licensed under a Creative Commons Attribution-NonCommercial-NoDerivatives 4.0 International License.
All rights reserved, is not entitled to any person of institution or entity reissue of this book, or part thereof, or transmitted in any form or mode of dodes of transmission of information, whether electronic or mechanical, including photocopying, recording, or storage.and retrieval, without written permission from the rights holders.