Contrasting visions in critical discourse when Taha Hussein
Abstract
It's okay, that multiple research methods Cash on literary critics, as per the text of the creative condition, nature, and the right of the critic to deal with him according to any method of his choice, but the disadvantage, that multiple approaches and overlap in the body or critical discourse given ().There are those who defended this multiplicity and overlap in the curriculum, and did not see the promise of a defect ((most of the writings of a combination of cash and one or more of the types of cash)) ().However, we believe that such a mixture is systematic, it would seem likely to loose and that most critics, although they use a number of approaches, they usually prefer a particular kind of them.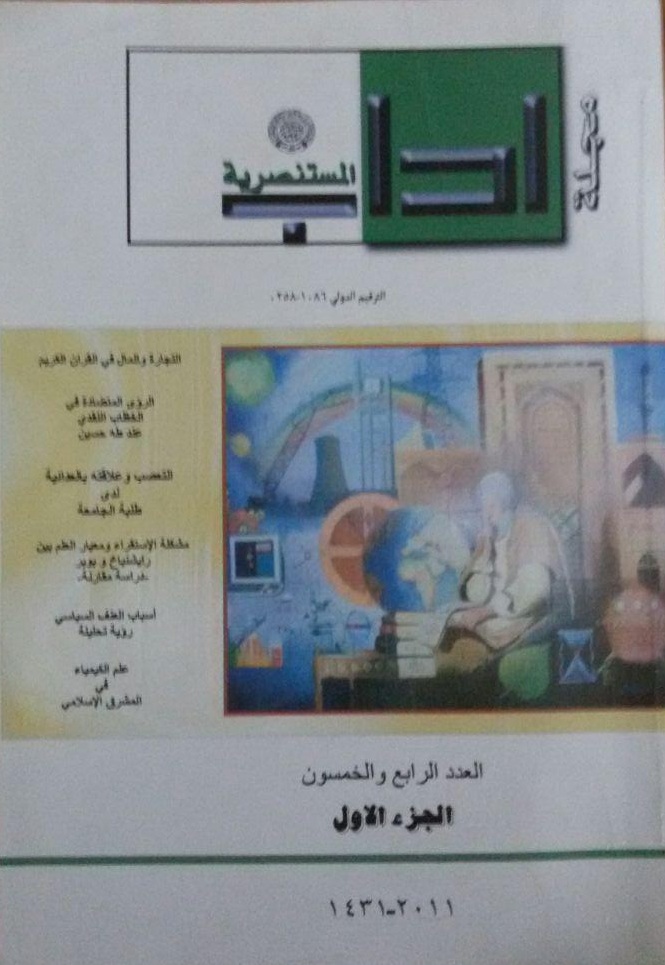 This work is licensed under a Creative Commons Attribution-NonCommercial-NoDerivatives 4.0 International License.
All rights reserved, is not entitled to any person of institution or entity reissue of this book, or part thereof, or transmitted in any form or mode of dodes of transmission of information, whether electronic or mechanical, including photocopying, recording, or storage.and retrieval, without written permission from the rights holders.