Spelling words when Alahtaih study and a glossary
Dr.Zainab Madeeh Al-Naimi

Ahmed Howeidi Jawad al-Rubaie
Abstract
Spelling of topics-old hair, as the oldest purpose of poetry is praise, praise, and what was described based on the acclaimed qualities of good and lovely in the eyes of his contemporaries, was the spelling on the contrary, as described Almhjo other than those sorts of lovely offices. We discussed this study deals with spelling words at the most prominent poet of poets known as edema spelling of others, which Alahtaih has told us to walk employers and historians, biographical news and Jokes for Alahtaih wonderful and it is spelled and attributes, narrows the place mentioned.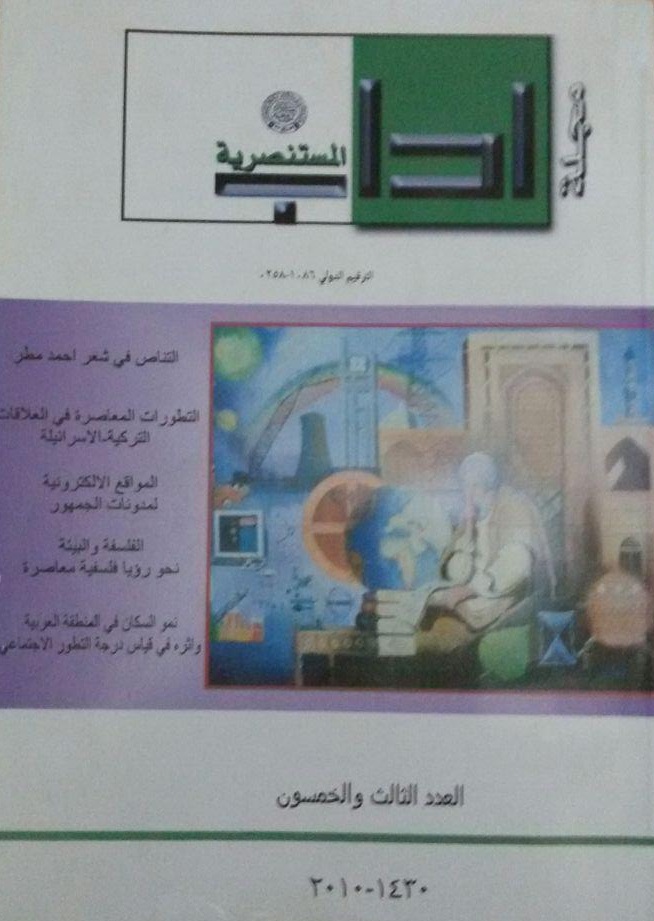 This work is licensed under a Creative Commons Attribution-NonCommercial-NoDerivatives 4.0 International License.
All rights reserved, is not entitled to any person of institution or entity reissue of this book, or part thereof, or transmitted in any form or mode of dodes of transmission of information, whether electronic or mechanical, including photocopying, recording, or storage.and retrieval, without written permission from the rights holders.